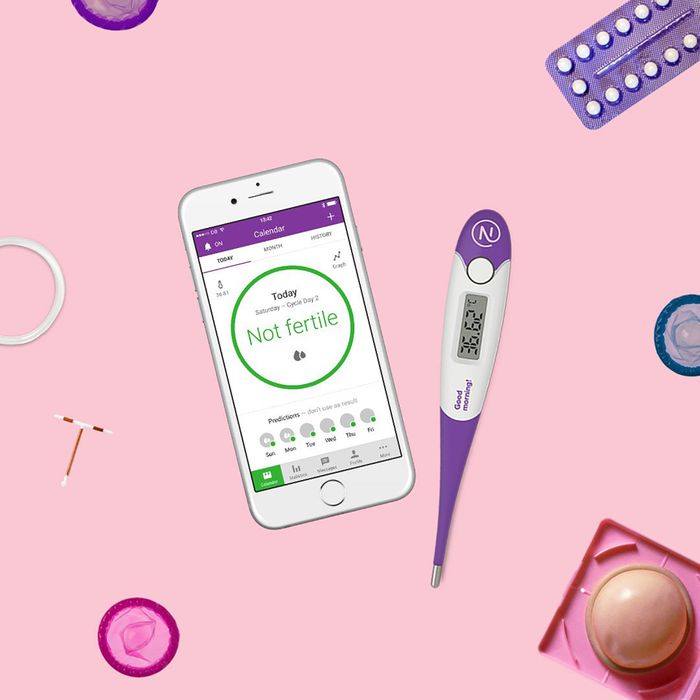 Photo: Courtesy of Instagram/NaturalCycles
Thirty-seven women are blaming the Swedish contraceptive app Natural Cycles for their unwanted pregnancies, the Verge reports. The women all visited the Södersjukhuset Hospital in Stockholm for abortions after using the app as a form of birth control. The hospital has reported Natural cycles to the Swedish Medical Product Agency (MPA).
The app uses a "fertility awareness method" of birth control, which tracks a woman's menstrual cycle, and measures her fertility based on her basal body temperature. Days when a user's fertility is especially high are marked in red, to let users know they should avoid unprotected sex, and days when their fertility is lower are marked in green.
In a statement to the Verge, Natural Cycles said they were in contact with the MPA about each case, and that their clinical department had launched an internal investigation. They added:
No contraception is 100% effective, and unwanted pregnancies is an unfortunate risk with any contraception. Natural Cycles has a Pearl Index of 7, which means it is 93% effective at typical use, which we also communicate.




At first sight, the numbers mentioned in the media are not surprising given the popularity of the app and in line with our efficacy rates. As our user base increases, so will the amount of unintended pregnancies coming from Natural Cycles app users, which is an inevitable reality.
Natural Cycles was launched in Sweden in 2014 by Elina Berglund, one of the scientists who won the Nobel Prize in Physics in 2013. In 2017, it became the first app to be certified as a method of birth control in the EU. It currently has about 700,000 users globally.