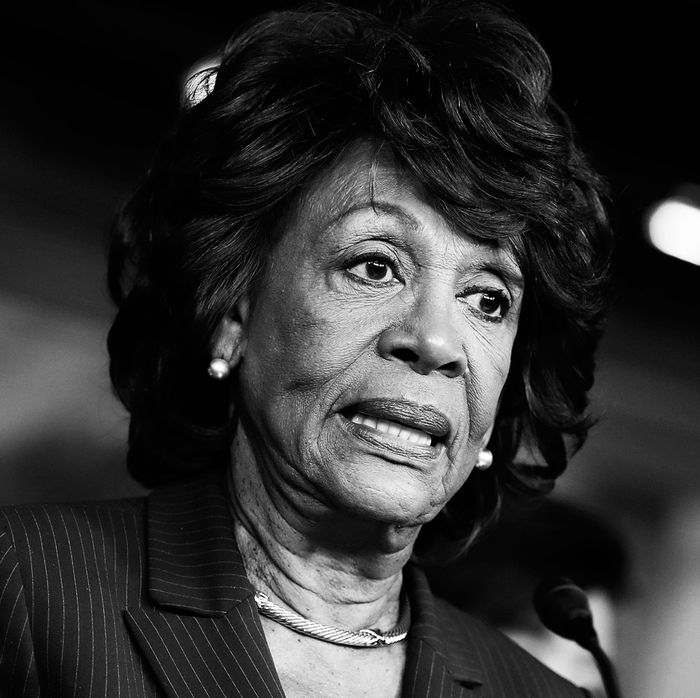 Representative Maxine Waters.
Photo: Aaron P. Bernstein/Getty Images
A new website wants to make it easier to learn about all of the black women running for office in the upcoming midterm elections.
Blackwomeninpolitics.com is the brainchild of writer Luvvie Ajayi, who wrote in a blog post on Monday that she went looking for a list of black women candidates after Doug Jones was elected to the Senate in Alabama. As Ajayi points out, Jones won in part because of the 96 percent of black women who showed up to vote for him, as opposed to the 63 percent of white women who cast their ballot for alleged child molester Roy Moore.
When she found nothing comprehensive enough, Ajayi and three friends started a crowd-sourced Google doc of over 100 names, which eventually morphed into a searchable database. Currently, Blackwomeninpolitics.com lists over 400 black women running for federal, state, and local office in 2018, including Representative Maxine Waters, who is running for reelection in California, Stacey Abrams who is running for governor of Georgia, and Lauren Underwood who is running for Congress in Illinois. Users can also continue to submit names, or edit information for listed candidates.
On the website, organizers note: "This is purely a list of Black women running, and not an endorsement. Click on their names and websites to find out what their stances and beliefs are. Again: this is a database, not a vouching for. Think about it as a phone book."
For more ways to learn about and support black women candidates, check out Brittany Packnett's list here.