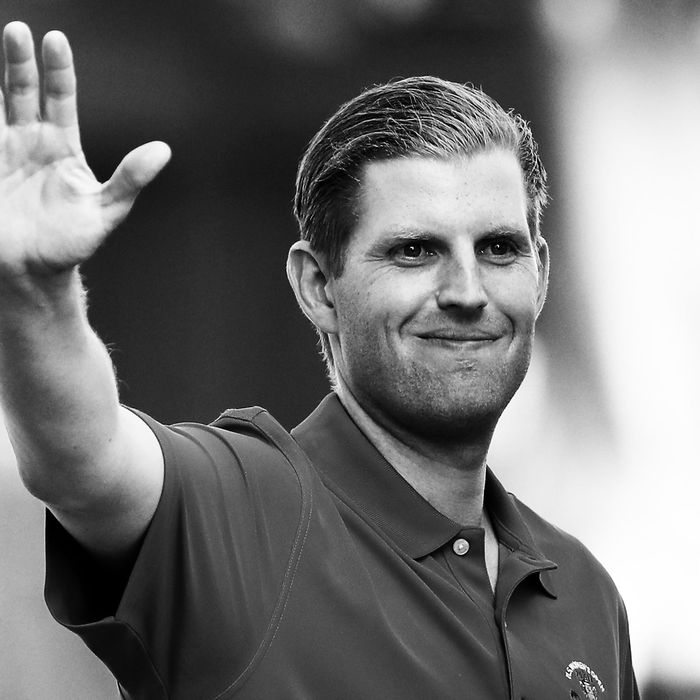 There's the birthday boy!
Photo: Elsa/Getty Images
Eric Trump has a lot to be proud of: He's a budding conspiracy theorist, a dedicated family man, and as of today, someone who has managed to stay alive for 34 whole years. That's right — today is Eric Trump's birthday! And when the GOP asked for its followers to sign the big boy's birthday card on Twitter, people were crueler than the pesky teens who heckled him after the 2016 presidential election.
"It's almost Eric Trump's birthday!" the GOP's tweet reads. "Make sure to sign his card and include your personal message here."
As of this morning, nearly 2,000 Twitter users had responded — a number that will inevitably grow. As Time reports, most people fell into one of two camps: those who were angry the GOP made such an effort for a private citizen (as Trump does not hold a position in the current administration) and those who wanted to bully the birthday boy.
Given he follows his own advice, he's ignoring the haters.