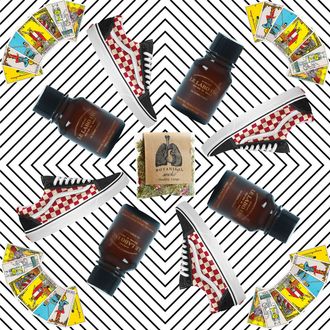 First Look
In April, Nordstrom will open its first New York City store with three floors of men's apparel and products (235 W. 57th St.).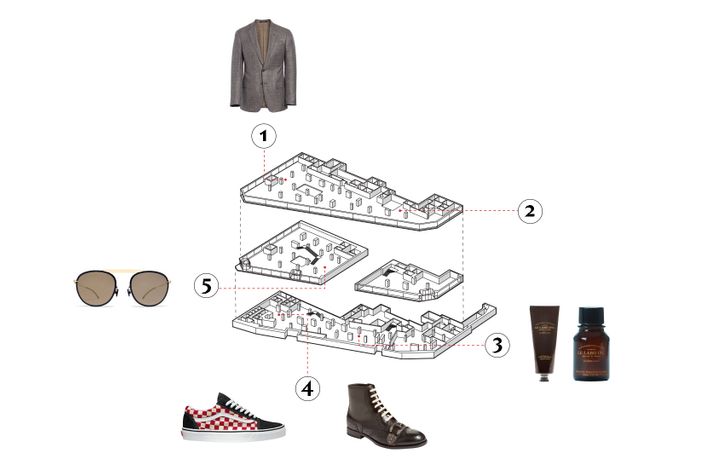 Dresswear: Suits from luxury menswear lines like Armani, Tiger of Sweden, Italian brand Eleventy, and Japan-based Ring Jacket; tailors on site for on-the-spot alterations.
Givenchy area: A shirt printed with gold lips ($2,995); Western evening jackets ($3,760).
Grooming: Le Labo beard oil ($60) and after-shave balm ($35); clay hair pomade ($24) from Saturdays NYC; events with visiting barbers.
Shoe department: Gucci wing-tip boots ($1,550) next to classic slip-on Vans ($50); shoeshine station offering buffing and polishing ($3).
Sunglasses: A shop-in-a-shop devoted to shades, like the Luigi frames from German eyewear brand Mykita ($519).
2x2: Geometric Wooden Lamps
For polygonal beams of light.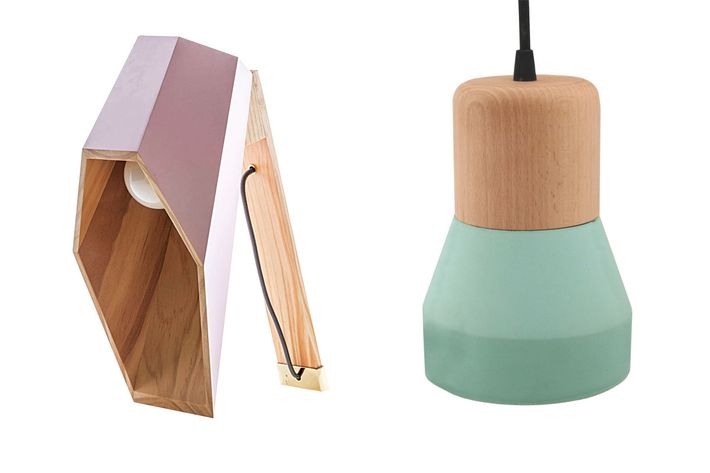 Painted
Table: Seletti Woodspot Pink by Alessandro Zambelli, $190 at allmodern.com.
Pendant: Specimen Cement wood lamp by Thinkk Studio, $206 at specimen-editions.fr.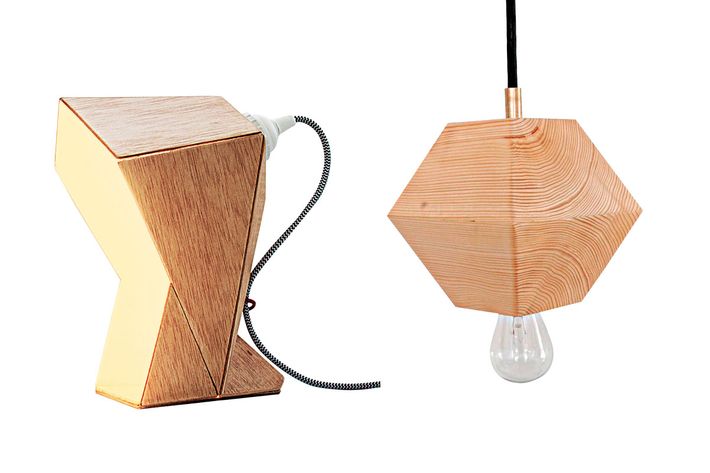 Natural
Table: Capucha Origami wood-and-paper table lamp, $218 at oitenta.com.
Pendant: Hemlock Diamond pendant lamp, $120 at lafabriquedeco.com.
Three in One
In February, Brooklyn boutique owner Jill Lindsey will expand to Tribeca with an eponymous emporium touting finance workshops, nut-milk cappuccinos, and smokable herbs (104 Reade St.).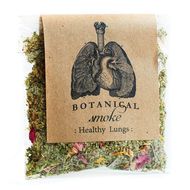 Smoking herbs for lung congestion ($13); spicy coconut-oil mouthwash ($26); Marvis toothpaste in licorice, jasmine, and cinnamon ($8).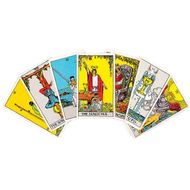 Finance workshops with wealth adviser Bob Fuest (from $95); tarot readings (from $25); acroyoga classes with instructor Jonathan Ziff Sint ($20).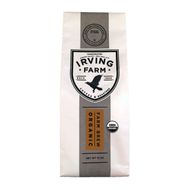 Irving Farm Coffee served with handmade nut milk (from $2.75); biodynamic wines and Champagne (from $12); healing tinctures (from $4.50).
He Said, He Said
David Sobie and Mark Geller opened Happy Returns, a booth for unwanted goods from online stores (30 Rockefeller Plz.).
David: "Here's the pitch: We create an in-store return experience for 13 shops such as Eloquii and Chubbies."
Mark: "We're in a former ticketing booth for Radio City Music Hall. The 'returnistas' do all the return work for you."
David: "Our staff role-play people bringing damaged items in, just in case someone tries."
How to
Stefan Matte, from one-on-one stretching studio Lymbr, on the proper way to train the oft-overlooked pinkie toe (11 Jay St.).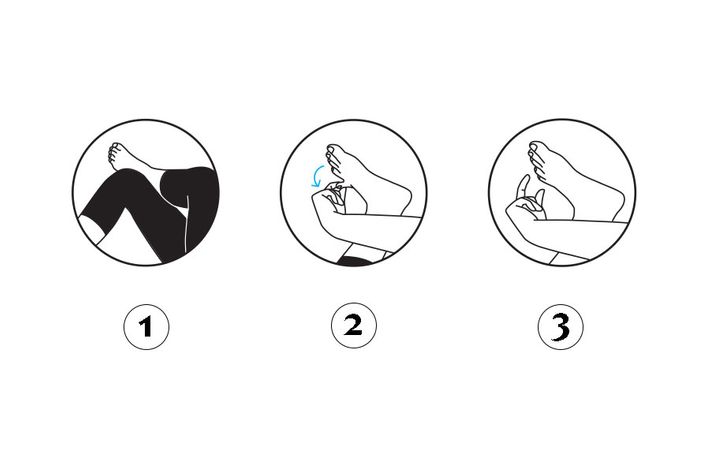 1. "The little toe is important for balance. To stretch your left one — and release tension — sit on the floor, right knee bent. Cross your left foot over your right knee."
2. "Grasp the left little toe with your left hand to pull it up toward your left knee. Use the right hand to separate the other toes. Pull and release the toe five times."
3. "Don't hold the stretch in place — this will slow the nervous system and in turn condition your muscles to respond slowly when you're, say, slipping on ice."
Top Five
Biggie Smalls's daughter, T'yanna Wallace, recently opened Notoriouss, a Boerum Hill shop for her hip-hop-inspired clothing line (514 Atlantic Ave.).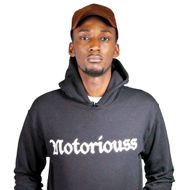 "This hoodie ($35) has our logo on it. I added the extra S to remind people that this isn't a Biggie merch line — it's 100 percent by me."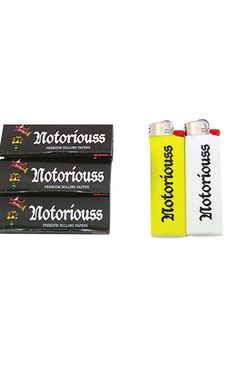 "I designed this smoking kit ($20) for 4/20 last year — it comes with one grinder, two Notoriouss-branded lighters, and three packs of rolling papers."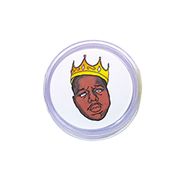 "Pins are the new thing right now — this one has my dad with a crown on it ($10). People seem to like to put it on their hat, jacket, backpack, shirt."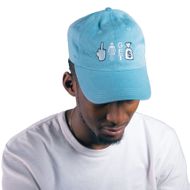 "For our 'Fuck Bitches, Get Money' hat ($30), the phrase is spelled out in emoji. Some women said they want one that says 'Fuck Guys, Get Money.' "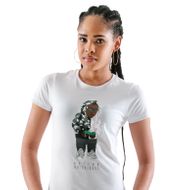 "A clothing line called Rettro helped with this tee ($30), with a picture of my dad dressed how he would be if he were alive now: Yeezys, a Bathing Ape hoodie."
*This article appears in the January 22, 2018, issue of New York Magazine.