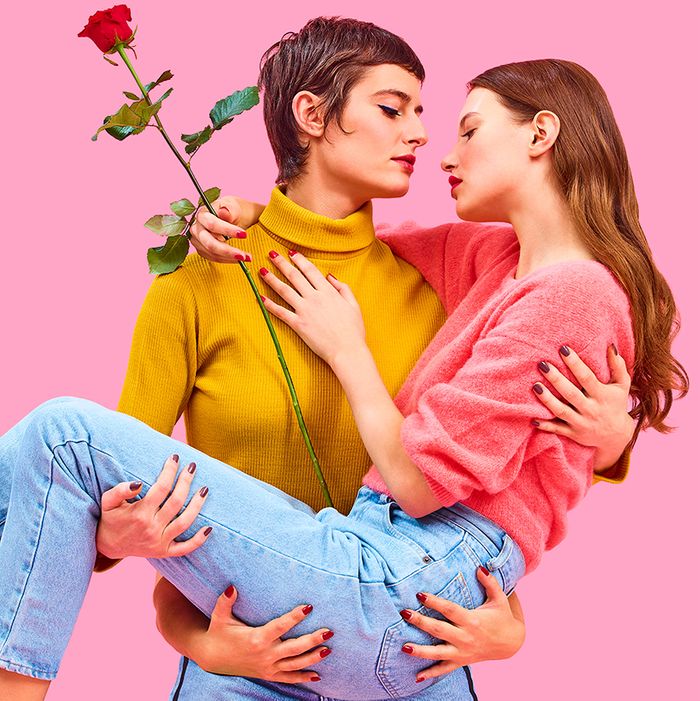 "You know what? I knew DTF meant Down to Fuck, but then I met Melissa and she said 'No, you silly boy!'" Artist Maurizio Cattelan turned to Melissa Hobley, OkCupid's CMO, and gestured to a row of seated guests at the party. "Did Frank Gehry design these benches too?"
Cattelan was at OkCupid's New York City launch party last night for the dating site's latest provocative ad campaign, which riffs on that phrase shared on Tinder and in texts, "DTF." Cattelan and Pierpaolo Ferrari, the Italian artist duo behind Toiletpaper Magazine, shot the photographs. Coming to a subway near you, each ad features a new version of "DTF" like "Down to Fall Head Over Heels" and "Down to Filter Out the Far Right," with cheeky pairings of words and images: "Down To Four-Twenty" appears next to a grinning couple on a floating couch.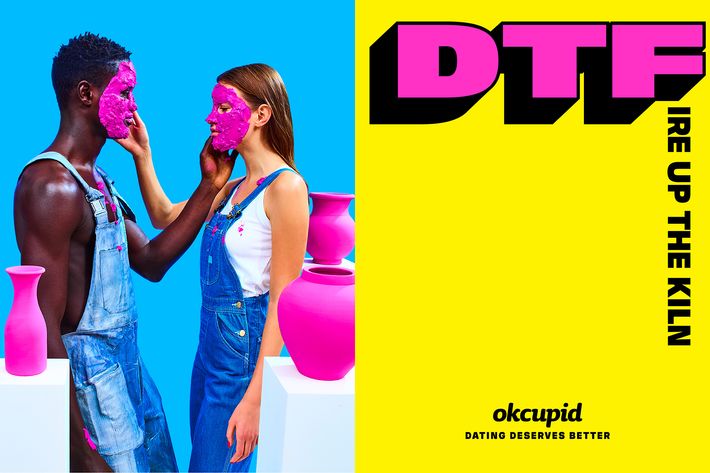 The campaign follows OkCupid's much talked about Trump Filter and Planned Parenthood partnership. Cattelan and Ferrari are no strangers to reaction-seeking photographs. (Perhaps you've seen their surreal take on spring fashion for the Cut.)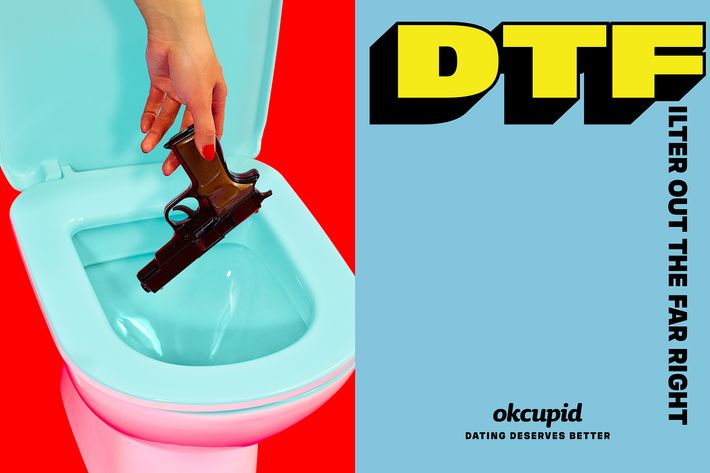 At the party, hosted in Chelsea's IAC Building, Cattelan described the OkCupid project as a match made in heaven, but in Italy, he said, people don't need dating apps. "The Americans are more pragmatic when it comes to dating," he said. "Italians are more romantic. Love at first [sight] should be a rainbow, like an explosion! And then it should be serious, if there is a continuation."
New Yorkers will start seeing the OkCupid ads on subways in the coming months.