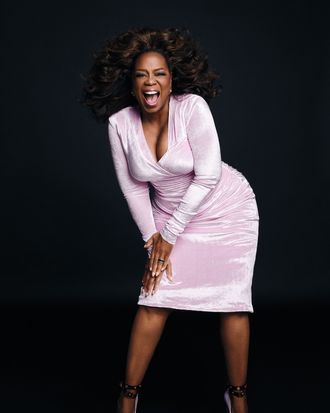 Oprah wearing Versace spring 2018.
Photo: Phil Poynter
Thursday, January 25 was a beautiful day; we were blessed with not one but two magazine covers featuring Oprah Winfrey, who recently received the Cecil B. DeMille award and is out and about promoting her new film, A Wrinkle in Time.
In addition to being a part of Vanity Fair's 2018 Hollywood portfolio, InStyle finally revealed its March fashion issue spread featuring a very-stylish Oprah. "This is the most fash-on I've ever been," she says in an accompanying video.
Photographed by Phil Poynter and styled by Karla Welch in the latest spring 2018 collections, Oprah wears a floral Gucci jacket that says, "Loved" across the back for InStyle's cover image. That jacket was made for her — who is more loved than Oprah?
Inside the magazine, Oprah wears a pastel pink dress by Versace, which highlights her Weight Watchers figure. "Nothing says Harvest Day like pink velour," Oprah says of the look. "Great for picking peppers." She also rocks an Oscar de la Renta trench coat dress; a Céline wrap dress; Balenciaga purple tights and heels; plus a sequin Marc Jacobs gown. "If you're wearing a sequin gown, you better know where you're going," she adds.
In every image, Oprah seems to be saying, "Wow!" Our reaction is the same.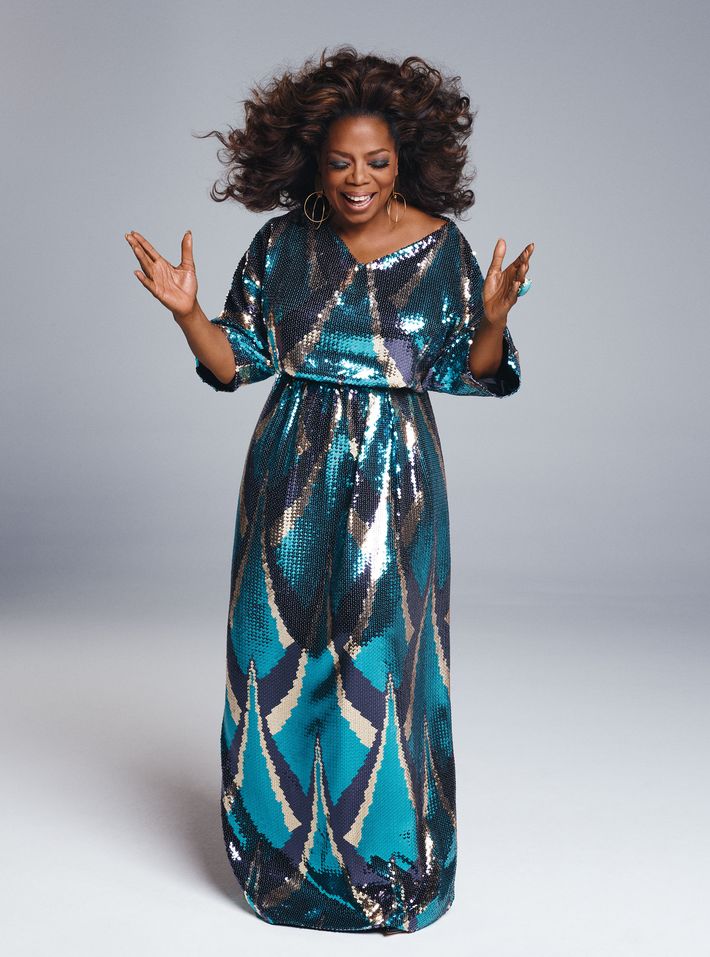 Clearly, Oprah knows what she's doing when she steps on a magazine set. While this shoot doesn't look quite as fun as her recent Diana Ross–inspired O magazine cover, which went viral for its joyous behind-the-scenes footage, it's a close second. We would give our first-born to witness Oprah's Blue Steel in action.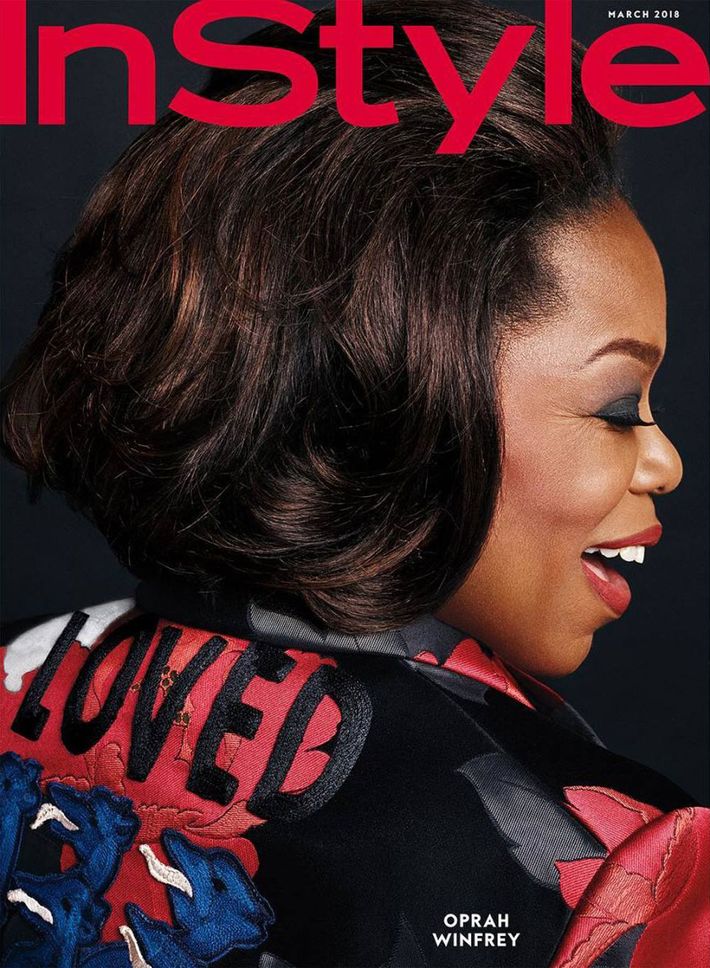 In an interview with InStyle editor-in-chief, Laura Brown, Oprah opens up about everything from (not) running for president in 2020 to taking "no shit" at the age of 63. Of course, she also casually drops nuggets of wisdom that we'll cherish forever.
"You're welcome," Oprah says in a behind-the-scenes video. Watch the full clip, below.