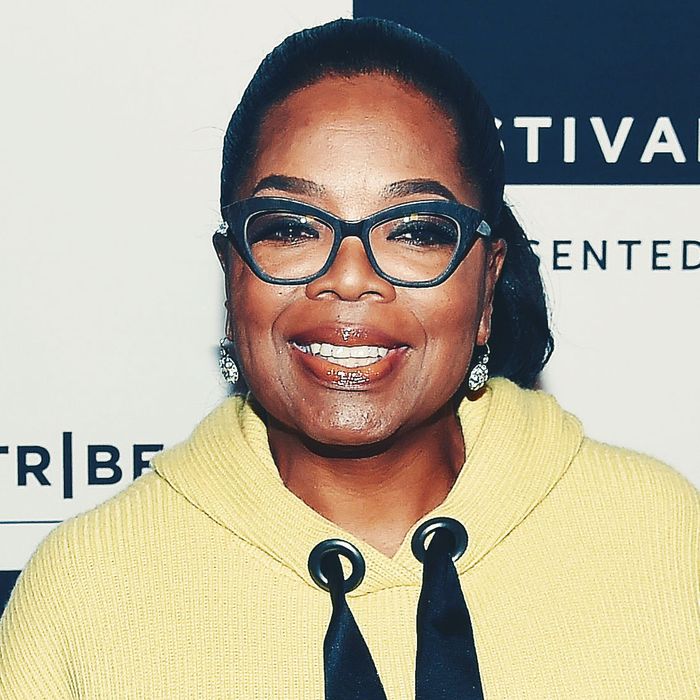 Oprah Winfrey.
Photo: Nicholas Hunt/Getty Images for Tribeca TV Fest
Here are some facts about Oprah Winfrey, in no particular order: She loves bread. She can give a hell of a speech, even though she's probably not running for president. And she can make anything instantly watchable. If, for some reason, you doubt the veracity of that last claim, may we point you to: Oprah talking about removing dog poop stains. Dog poop stains! And you'll still probably watch the whole thing.
This comes via Vanity Fair's "Secret Talent Theatre" series, in which famous people share an unexpected talent on video. Winfrey's method — and she's has 21 dogs over the years, so she knows — includes club soda, soap, and blotting. But just let her tell you herself.