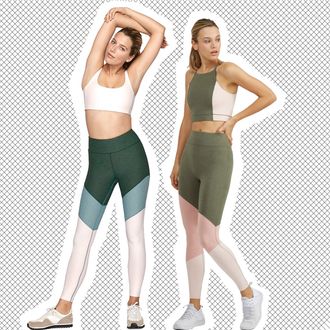 On Sunday, Outdoor Voices founder Tyler Haney got mad online. The 20-something-year-old leader of the color-blocked leggings movement "finally" felt compelled to address what she labeled the umpteenth "copycat" of her designs, with Bandier's new We Over Me line being the straw that broke the camel's back.
"Each style in Bandier's 'new' line is a rip of an Outdoor Voices style," Haney wrote on her Instagram stories. "Embarrassed for you. People should boycott everything about you."
Boycott they did. After Bandier shared a photo of its We Over Me collection on Instagram, the Outdoor Voices hive went to work, with many calling upon the vigilantes behind Diet Prada to step in.
"OV is coming to end you bandier," wrote one particularly aggressive commenter.
"Not doing things!" wrote another, playing on the Outdoor Voices catchphrase, "Doing things."
Meanwhile, some pointed out that Outdoor Voices "didn't invent color blocking" — a sentiment that Bandier CEO Neil Boyarsky also expressed in interviews with both Fast Company and Racked.
Outdoor Voices and Bandier were both founded in 2014 and share a similar price point in addition to aesthetics. But as Haney explained to Fast Company, it's not the appearance of color-blocking in Bandier's new collection that upsets her, rather the copying of the technical construction behind said color-blocking.
"Color-blocking is not the issue," Haney said. "If you go piece by piece through the 12 pieces they launched, the style lines, and construction of the garment are a ripoff-of OV. We make technical, functional product, so all of the seaming is completely intentional, and the color blocking emphasizes where the different panels within the product are."
According to Julie Zerbo of The Fashion Law, if Outdoor Voices' construction technique is, in fact, novel, it could give rise to a patent infringement claim. "Utility patents cover new and useful aspects of products," Zerbo explained to the Cut. "But OV would have to actually have a patent in order to make such a claim."
Boyarsky countered in an interview with Fast Company that Bandier used different fabrics for its leggings, and that the company was simply responding to an industry-wide "trend" adopted by brands like Fabletics and Old Navy.
But what if it was Outdoor Voices that started this trend? Either way, color-blocked leggings are tearing us apart.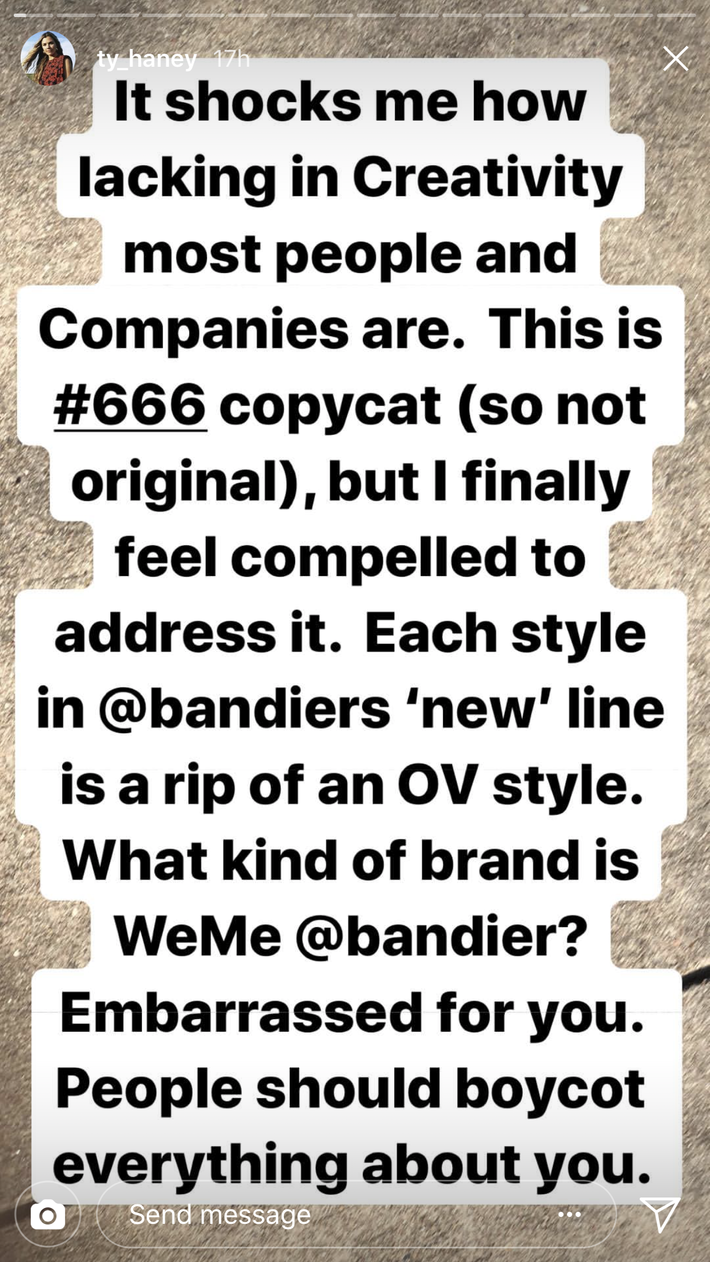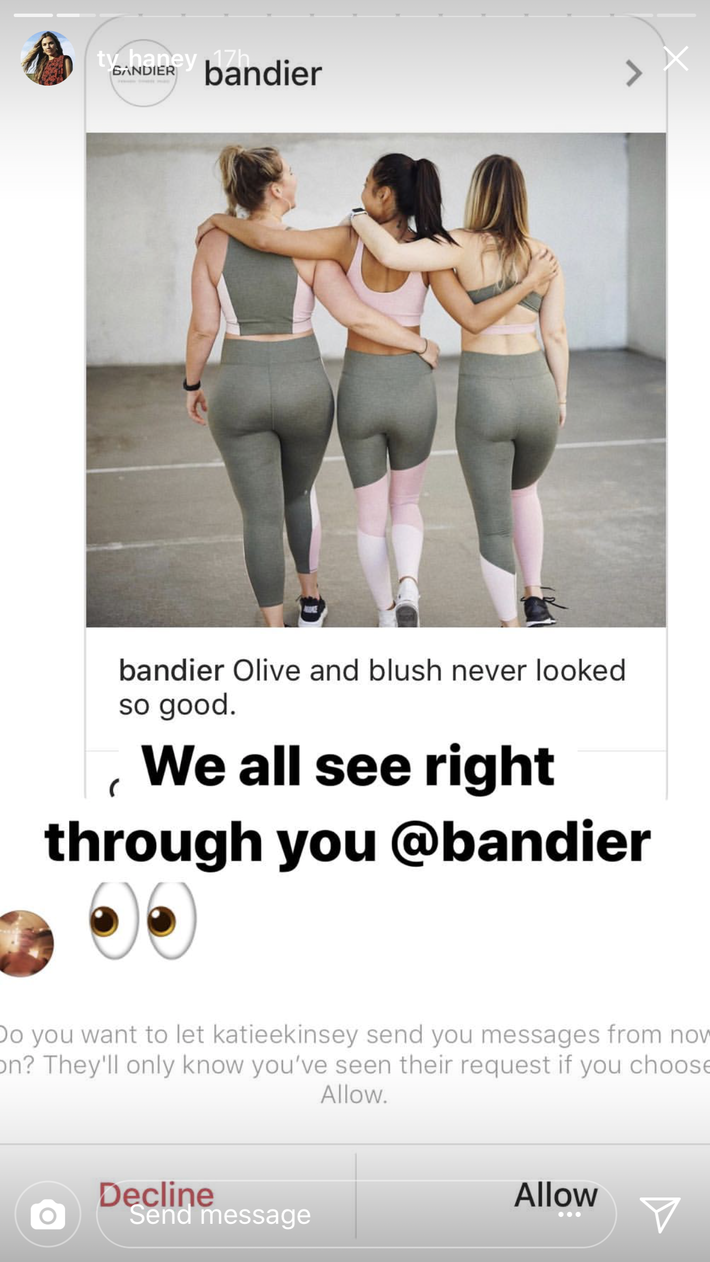 This post has been updated to include a quote from Julie Zerbo.