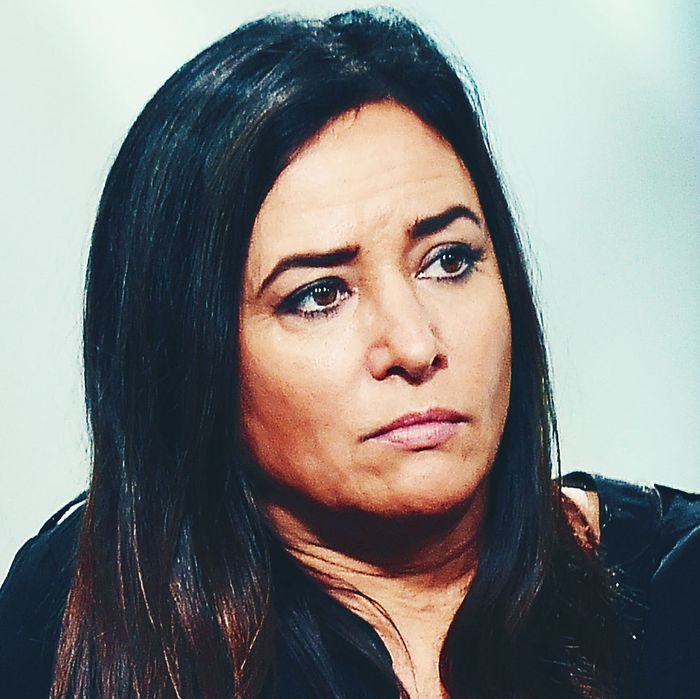 Pamela Adlon.
Photo: Nicholas Hunt/Getty Images
Pamela Adlon's Better Things is easily one of the best new shows in recent years. Yet when her co-writer Louis C.K. was accused of masturbating in front of numerous women without consent, it seemed possible that Adlon's show — a very personal, quasi-autobiographical piece of female-driven storytelling — could become collateral damage to her collaborator's misdeeds.
Thankfully, according to a recent TCA address from FX President John Landgraf, the network has recognized that Better Things is truly Adlon's show — and that punishing Adlon for her collaborator's misdeeds would be an injustice.
"It's Pamela's show. These are her stories, this is her life," said Landgraf during FX's panel, according to Variety's Danielle Turchiano, who attended the session. "She's the creative engine of that show & that won't change. I have every confidence in Pamela. It's been extraordinary watching her grow from an actor into a force of filmmaker." Landgraf added that Adlon will either continue to write Better Things on her own or find a new co-writer, while C.K. will no longer be involved in the show.
As Matt Zoller-Seitz pointed out, there's reason to believe C.K.'s absence could actually be a great creative step for the show. As he writes: "This is a show about striving to be honest with yourself, improving your life and your loved ones' lives, and making tough but necessary choices. If Adlon moves forward and doesn't look back, she'll be very much on-message."