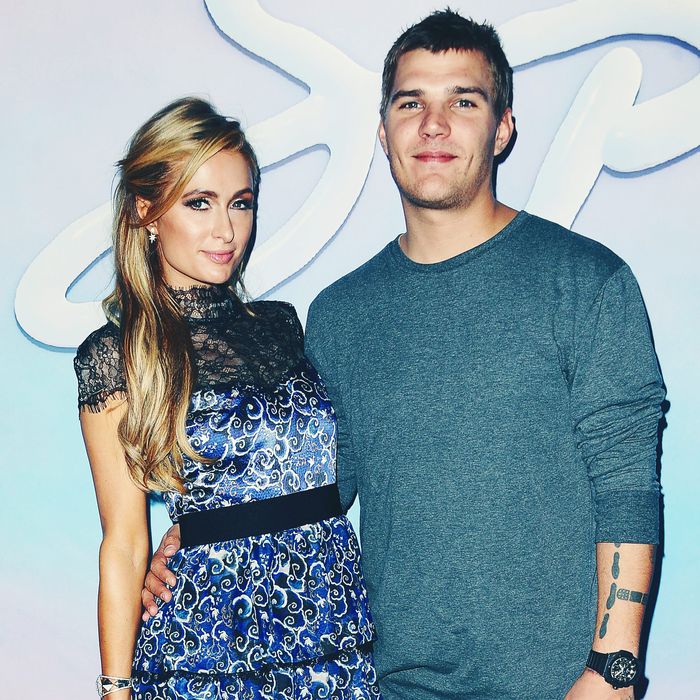 Paris Hilton and Chris Zylka.
Photo: Jason LaVeris/FilmMagic
Popular Burning Man DJ Paris Hilton was spotted at Los Angeles Airport on Thursday, returning from a romantic holiday in Aspen with her new fiancé Chris Zylka. But pictures of Hilton's arrival reveal that the socialite apparently forgot something at the airport as she drove away. By that we mean, Zylka himself.
As seen in pictures published by the Daily Mail, the Leftovers star and Disney-style "Paris" tattoo-haver was photographed standing alone on the curb after Hilton drove away. The paparazzi reportedly teased him by saying, "Dude, they left you behind." Fortunately, Hilton and her driver reportedly returned to pick up their forgotten cargo after doing a loop around the airport.
But hey, in her defense, we'd likely also become forgetful if we were being weighed down by a giant $2 million engagement ring as well.