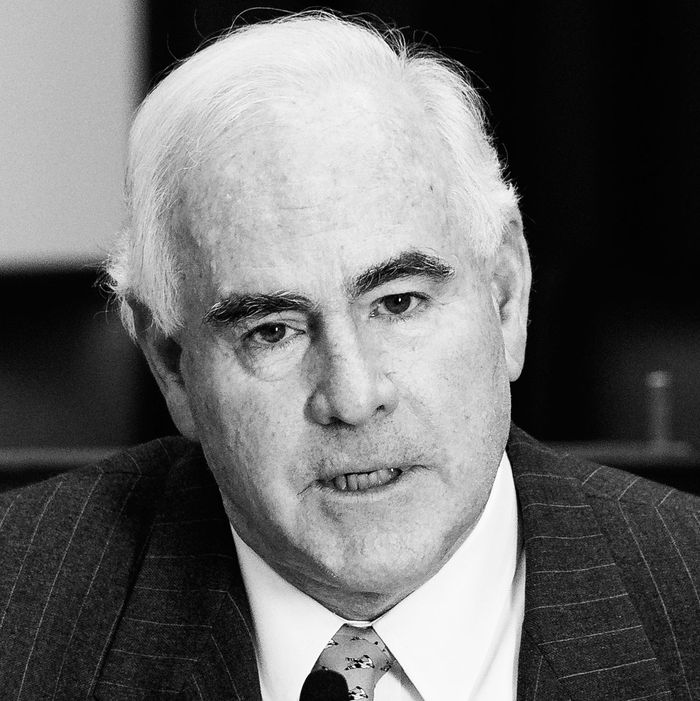 Representative Pat Meehan.
Photo: Patrick McDermott/NHLI via Getty Images
Over the weekend, the New York Times reported that Representative Patrick Meehan, a Republican from Pennsylvania, used taxpayer money to settle a sexual-misconduct case with a former aide last year. But in a Tuesday interview with the Philadelphia Inquirer, Meehan denied the harassment allegations — though he did say that he saw the (much-younger) former aide as a "soul mate."
According to the Times, Meehan, who is married, professed romantic interest in an aide who was decades younger than him. When she didn't reciprocate and started dating someone else, the congressman allegedly became hostile, prompting her to file an official complaint, begin working from home, and eventually leave her job. She later reportedly reached a confidential settlement with Meehan's office, which used thousands of dollars from his congressional office fund.
Speaking with the Inquirer, Meehan explained that he had "developed an affection" for the aide "in a way in which I was struggling to make sure that I would never put that into our professional relationship." Meehan also said he felt "bad" about lashing out in his office when he found out about the woman's relationship — and blamed it on feeling pressure to get enough votes to repeal the Affordable Care Act.
Per the Inquirer:
"Sometimes I have the tendency to lash out to others on the staff … and you go hardest on the ones that you care the most about," Meehan said.
Meehan also said he felt "invited" to later express his affection for the younger woman in a hand-written letter after she had texted to invite him to get ice cream.
He said he told the aide "that I was a happily married man and I was not interested in a relationship, particularly not any sexual relationship, but we were soul mates. I think that the idea of soul mate is that sort of person that out go through remarkable experiences together."
But of course, Meehan also told the Inquirer that "in hindsight" he "should have been looking at it from the perspective of a subordinate and a superior." He also said he would repay the funds (or as he called it, "severance") used to settle the harassment suit — if the House Ethics Committee (from which he was recently removed) finds the harassment did, in fact, occur.