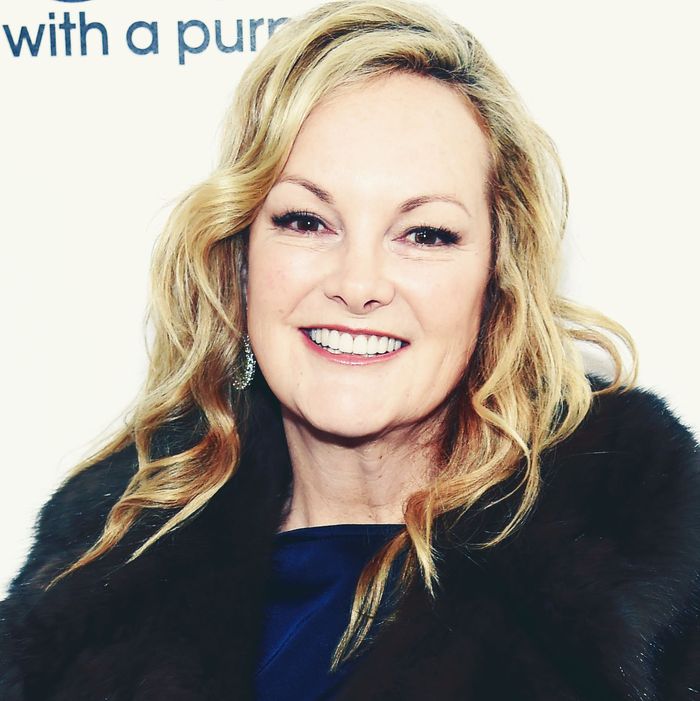 Patricia Hearst.
Photo: Jamie McCarthy/Getty Images for EJAF
Patricia Hearst has spoken out against two new projects about her high-profile kidnapping and ordeal with a guerrilla group, Deadline reports.
The heiress was abducted from her apartment in 1974 by the Symbionese Liberation Army. Over a year and a half later, she was arrested with other members after participating in some of their crimes. Hearst served time in prison, though she maintains she was brainwashed by the group (she was eventually pardoned in 2001).
Her case is the subject of an upcoming CNN docuseries, The Radical Story of Patty Hearst, and an unnamed Fox 2000 film starring Elle Fanning, based on Jeffrey Toobin's recent unauthorized book, American Heiress: The Wild Saga of the Kidnapping, Crimes and Trial of Patty Hearst.
Hearst begins her statement by referencing the Golden Globes, particularly Oprah's speech. "That hit home for me more than you can imagine. It's no secret that I was abducted, raped, and tortured at 19," she wrote. "What followed was a series of events that were the direct result of a child having been destroyed both inside and out."
She particularly took issue with Toobin's 2016 book — the source material — and referenced the #MeToo movement in her argument against it:
Jeffery Toobin's unauthorized book, American Heiress, which cites one of my kidnappers as its main source, romanticizes my rape and torture and calls my abduction a "rollicking adventure." This project is attempting to rewrite history and directly flies in the face of the present #MeToo movement where so much progress is being made in regard to listening, and providing a voice, to those who have suffered abuse.
"I have no interest in revisiting such a violent and hurtful time in my life," Hearst continued. "Aren't we living in a better world than this? I sincerely hope the answer is a resounding 'Yes.'"
You can read her full statement here.
Update, 1/12: Fox announced that they dropped the Hearst film on Thursday evening after the statement's release. "Twentieth Century Fox Film and its production partners have decided to cancel the studio's planned project based on the book American Heiress," a spokesperson said, without further explanation.