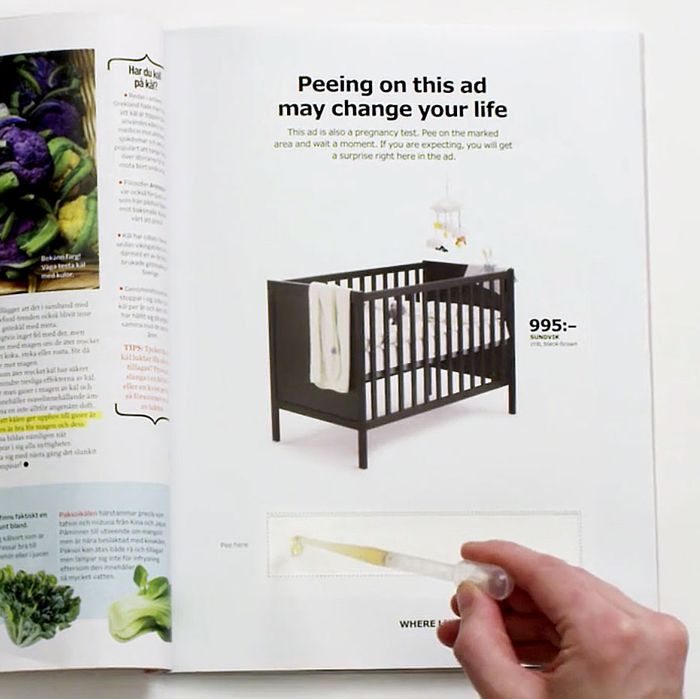 Assuming that you've made it through a couple's trip to Ikea without breaking up, the furniture giant is offering up a discount for the potential next stage in your life: having a baby. The catch is, you have to pee on one of their ads to get it.
Adweek reports that Swedish ad agency Åkestam Holst has come up with an, uh, innovative new campaign for the company. There's a strip on the ad made of similar material found in at-home pregnancy tests, and urinating on it will reveal a special lowered price on the Sundvik crib model. (Take that, Don Draper!) It'll be running in the Swedish women's Amelia.
Next step: figuring out the best way to transport a pee-soaked piece of paper and presenting it to the Ikea cashier.