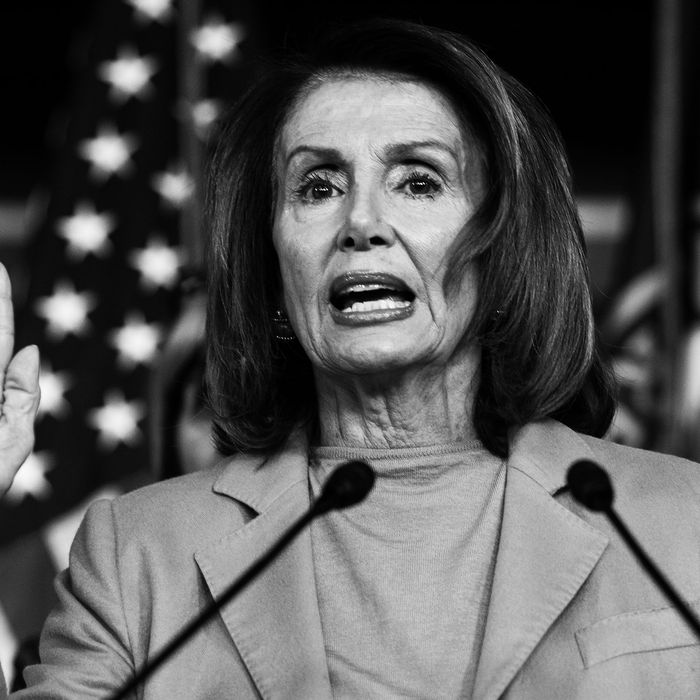 Nancy Pelosi.
Photo: Drew Angerer/Getty Images
Nancy Pelosi would like everyone to pay very close attention to Donald Trump's State of the Uniom address on Tuesday night. According to Politico, the House Minority Leader doesn't want Democrats pulling any stunts that might distract from the president's speech, so as to "let the attention be on his slobbering self."
During Tuesday morning's weekly private meeting of the House Democratic Caucus, Pelosi reportedly told members, "If you want to walk out, don't come in," and "If his nose isn't running and he isn't burping, he did a great speech."
Indeed, expectations are low for the president, who has occasionally struggled with public speaking in the past. Who knows, maybe he can have his Hall of Presidents robot sub in for him tonight.