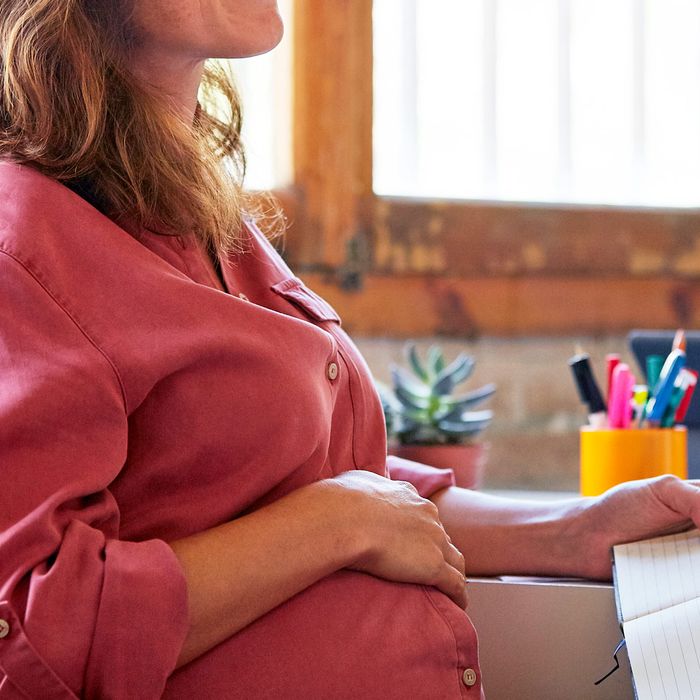 Photo: Morsa Images/Getty Images
A study released today found American women are more likely to have children than they were a decade ago. According to the Pew Research Center report, 86 percent of women between the ages of 40 and 44 had at least one child by 2016, up from 80 percent in 2006. Mothers today are also having more babies: an average of 2.07, an increase from 1.86 in 2006.
And not as many women are waiting for marriage to have those babies. By 2014, 55 percent of mothers ages 40 to 44 who've never said "I do" had at least one child. In 1994, it was about 31 percent.
Researchers noticed a trend across all races and ethnicities: Women as a whole have started delaying motherhood. This includes millennial moms — the report found the median age for first-time mothers is now 26, while back in 1994, it was 23.
Women are also putting off motherhood until after higher education. Indeed, as the report notes: "The most dramatic increase in motherhood has occurred among the relatively small group of women in their early 40s with a Ph.D. or professional degree, 80 percent of whom are mothers; among their predecessors, just 65 percent were." A separate 2016 study found women who wait to have kids make more money.
While educated women are having children at increasing rates, there is still one group of women most likely to be moms. Of women with a high school diploma or less, 70 percent are mothers.