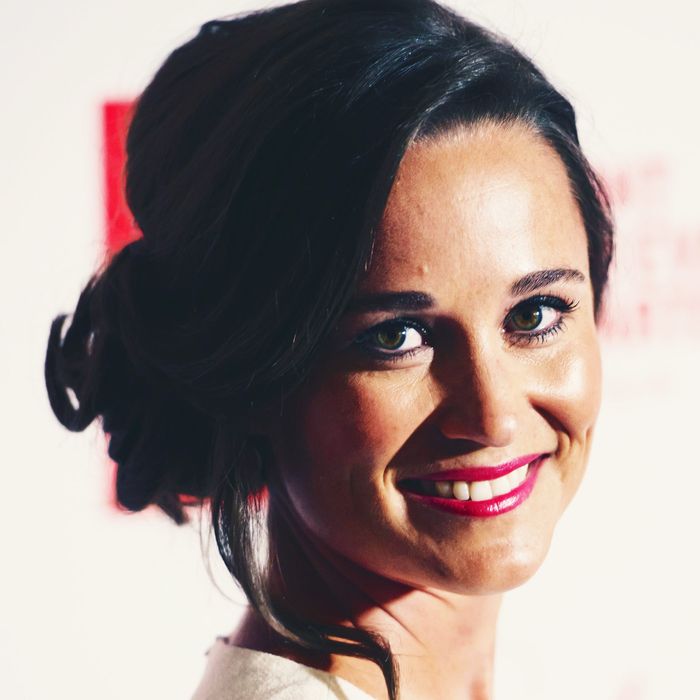 Pippa Middleton.
Photo: Ian Gavan/Getty Images
Since her royal-adjacent wedding to British man James Matthews in May, we haven't seen much of Pippa Middleton, the Duchess of Cambridge's sister. So what has the former lifestyle journalist been up to lately? We hate to be the ones to break it to you, but it appears Middleton has gone absolutely insane during her time out of the spotlight.
In a disturbing turn, the one-time extreme wedding dieter is now openly insulting breakfast staples to the media. Per People, Middleton was asked by i Newspaper to name the one thing she would never eat for breakfast, to which she replied, "Pancakes with bacon and maple syrup — that certainly doesn't do it for me."
What!!! Staying away from bacon, we understand. Not everyone eats bacon. But pancakes? And more offensively, maple syrup?????
"I always have breakfast. I can't start the day properly without it," Middleton (somehow!) continued. She explained that her favorite breakfast of all time was "up a mountain in the Trois Vallées ski region of France, with beautiful views, snow all around and crisp, fresh air to heighten the senses" and that she usually eats "either plain yogurt with chopped fruit and toasted seeds, oats and nuts or toasted rye bread with eggs or avocado."
Pippa, we're officially worried.