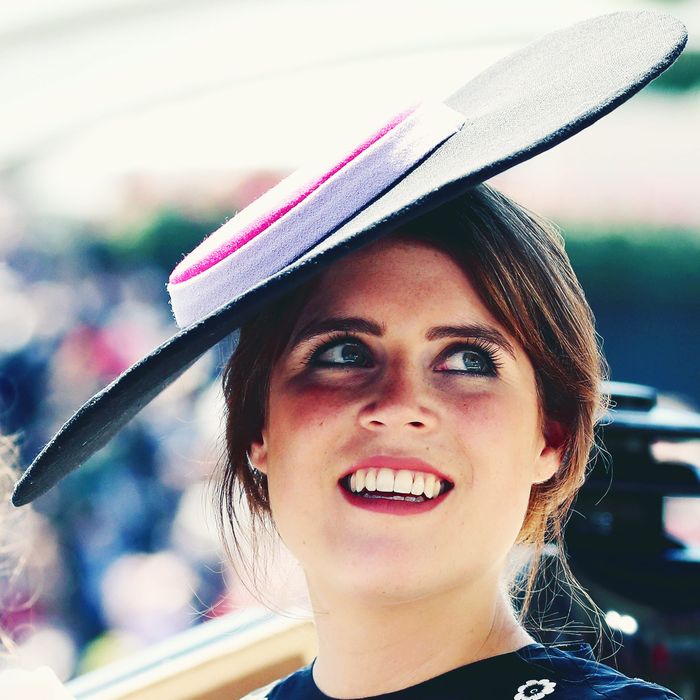 Princess Eugenie.
Photo: Chris Jackson/Getty Images
On Monday, Buckingham Palace announced the second-most exciting thing to happen to Princess Eugenie, the 27-year-old daughter of the Queen's second son, Prince Andrew: She got engaged!
The most exciting to happen to Eugenie, I assume, was meeting her future cousin-in-law Meghan Markle. Here she is standing sort of close to the Suits star back in December (she's the one in the blue jacket). How great for her!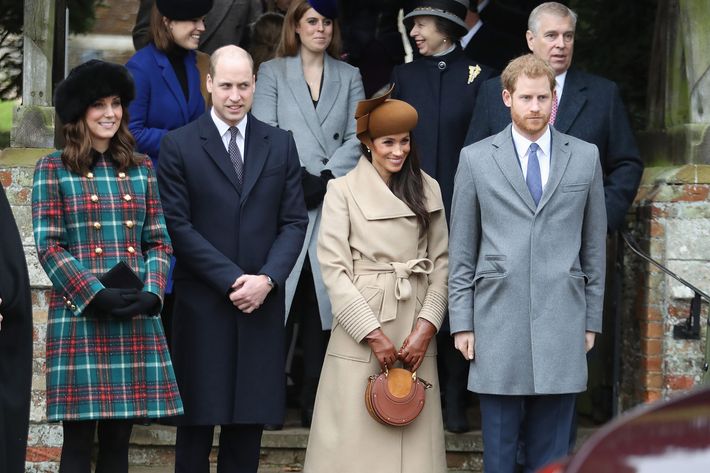 Princess Eugenie's fiancé is her longtime boyfriend and nightclub manager Jack Brooksbank. The couple is set to marry at St. George's Chapel in Windsor in the fall of 2018, just a few short months after Markle and Prince Harry walk down the same aisle.
Their engagement is great news, because royal engagements mean royal weddings, and royal weddings, of course, mean royal hats. And perhaps no one is a greater connoisseur of whimsical royal headgear than Eugenie herself. Join us, won't you, in a journey through some of her greatest hits.
The bird's nest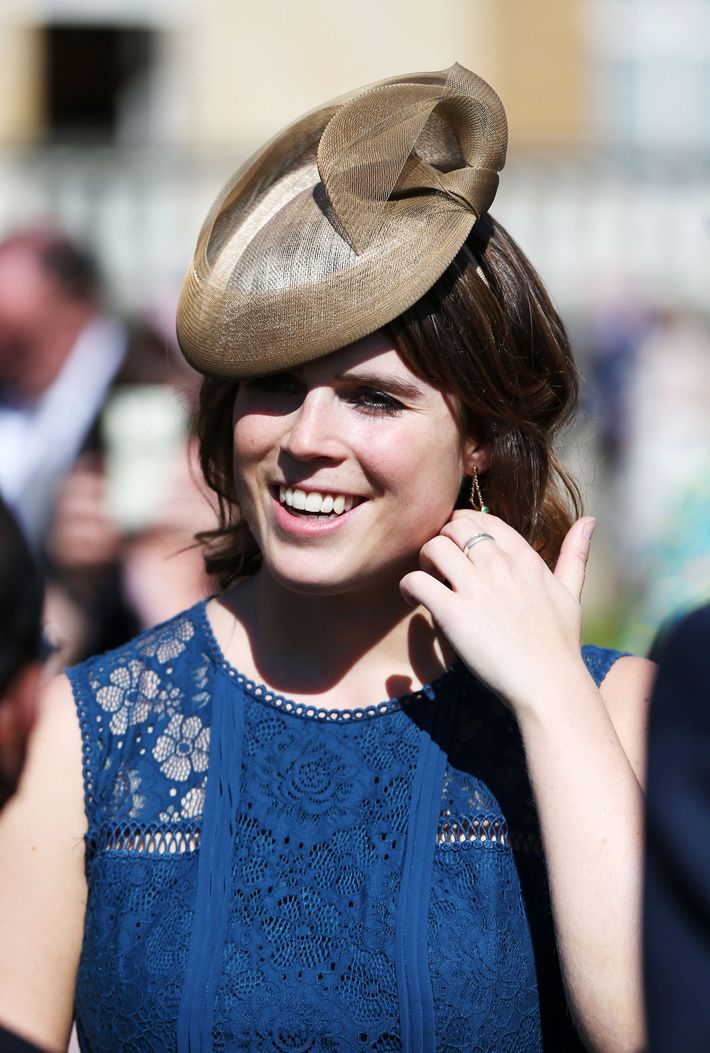 Ever the generous host, here's Eugenie wearing a resting place for any nearby birds who might need to rest their tired wings.
The cable dish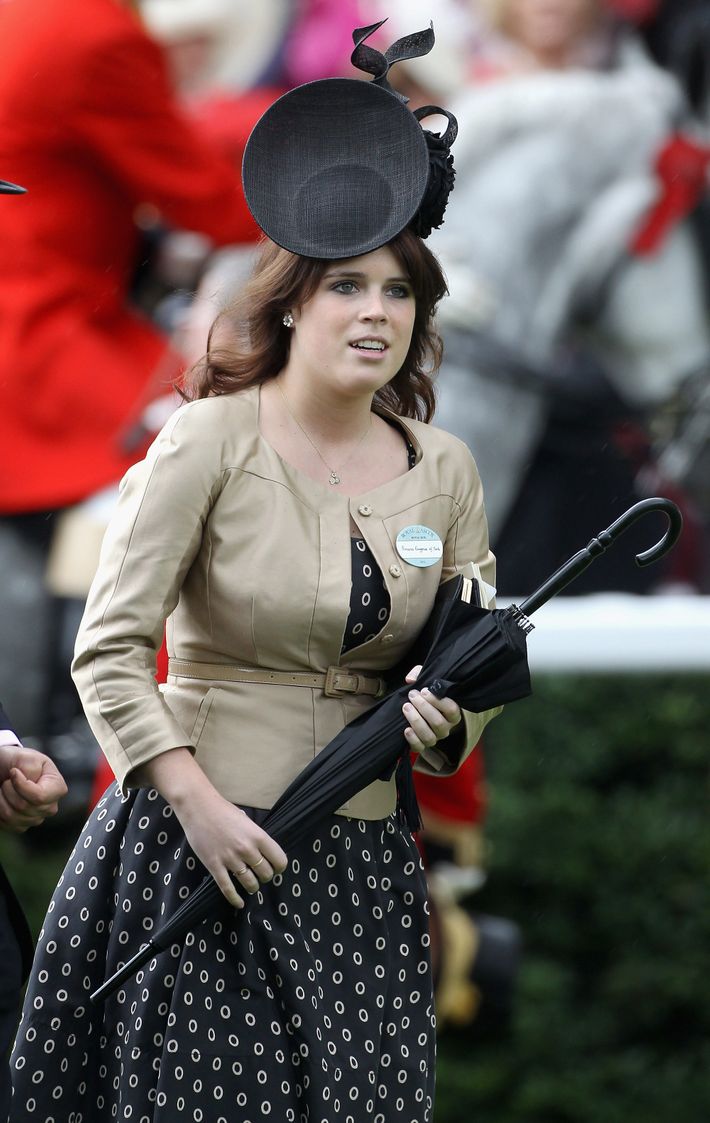 Helpful for catching up on episodes of Suits.
The cosplayers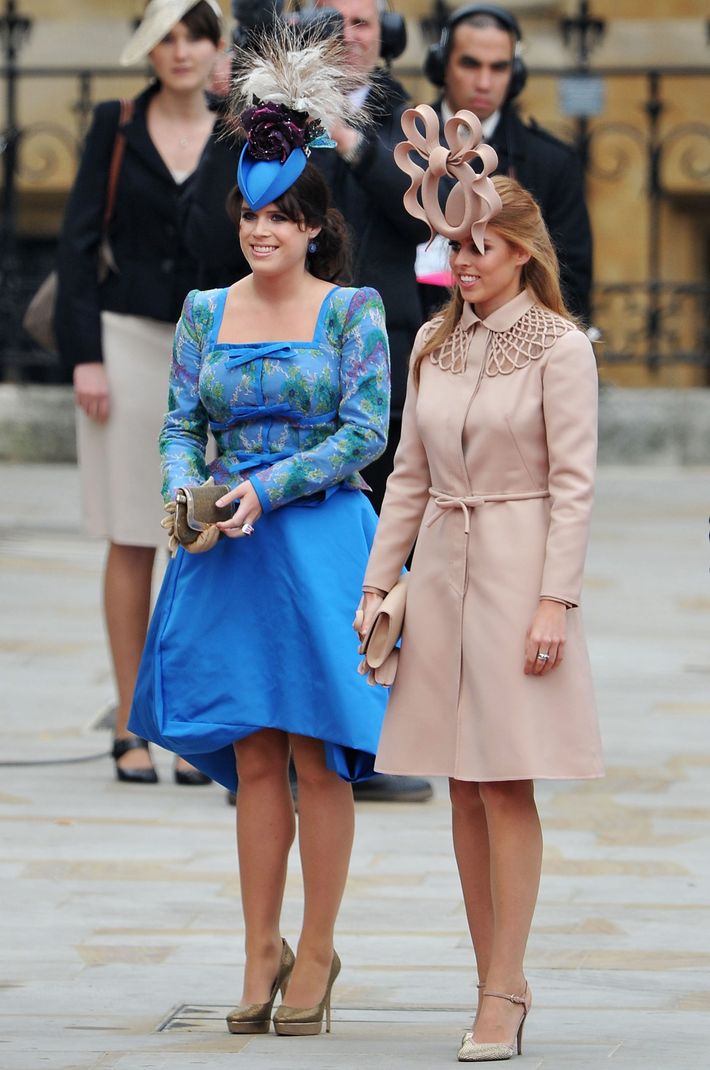 Here she is with her sister, Princess Beatrice, at the royal wedding in 2011, dressed up as cruel, out-of-touch judges from the Hunger Games.
The ribbon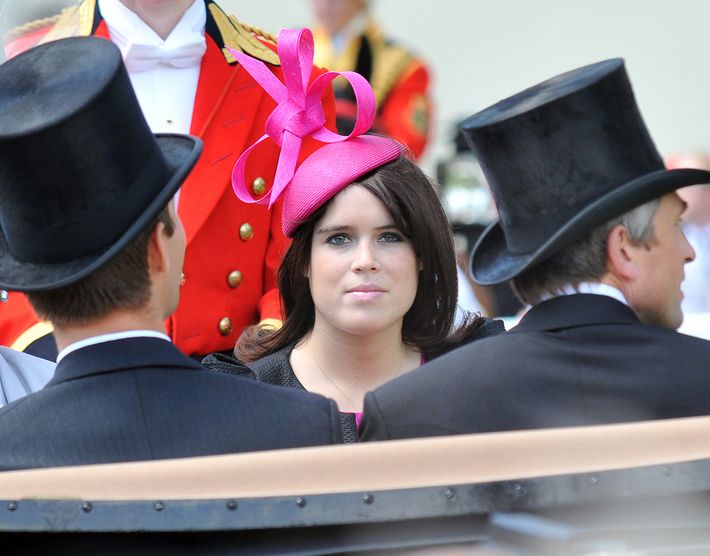 Here she is realizing that her name is one letter away from "Eugene".
The Barney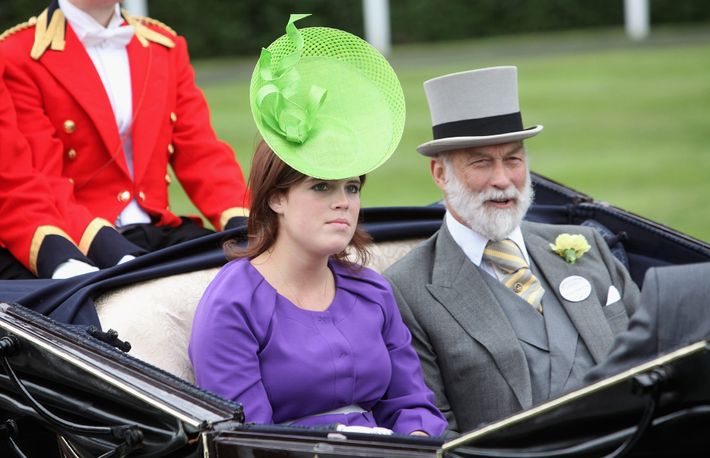 Safety first! Neon hats are a great way to make sure your family, friends, and nearby satellites can find you if you go missing.
This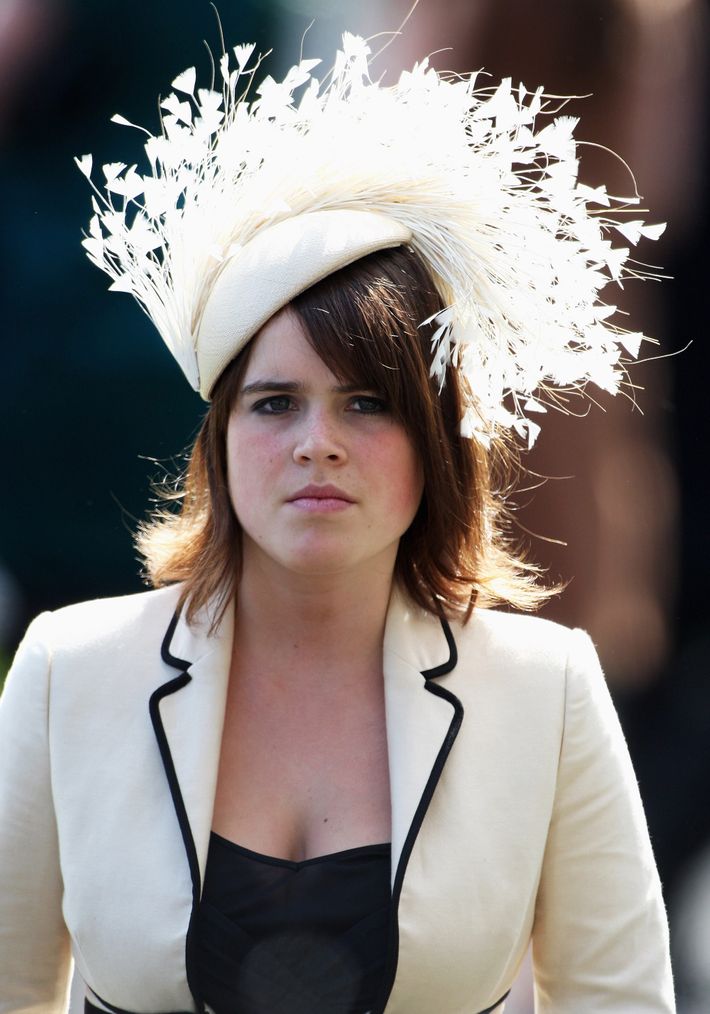 Huh.