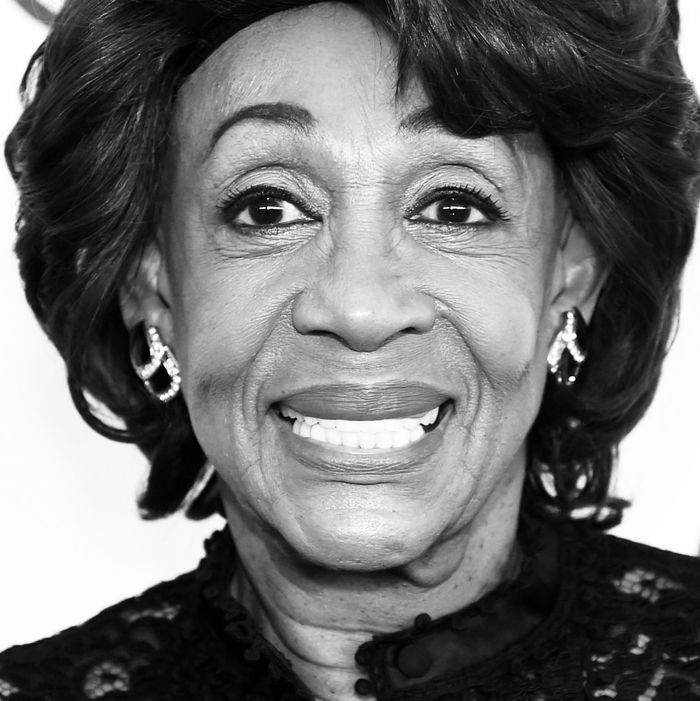 Representative Maxine Waters.
Photo: Jamie McCarthy/Getty Images for Glamour
Representative Maxine Waters, who famously reclaimed her time in July 2017, has announced that she will not be attending Donald Trump's State of the Union later this month because "he does not deserve [her] attention," the Hill reports.
Though Waters has been an outspoken opponent of Trump since before his inauguration, his now-infamous "shithole countries" remark about Haiti, El Salvador, and several African nations prompted her latest decision. On MSNBC's All in With Chris Hayes last night, she pledged to boycott Trump's State of the Union.
"Why would I take my time to go and sit and listen to a liar?" Waters asked Hayes. "Someone who lies in the face of facts, someone who can change their tune day in and day out. What does he have to say that I would be interested in?"
Waters isn't the only lawmaker who's deliberately missing Trump's State of the Union — Oregon Representative Earl Blumenauer and Georgia Representative John Lewis announced earlier this week that they, too, had no desire to go to the address.
And of the Democrats who are planning on attending, many will be protesting in their own way. Inspired by the Time's Up movement at the Golden Globes, women will be wearing black in solidarity with victims of sexual harassment and violence, and some are even bringing sexual-assault survivors as their plus ones.