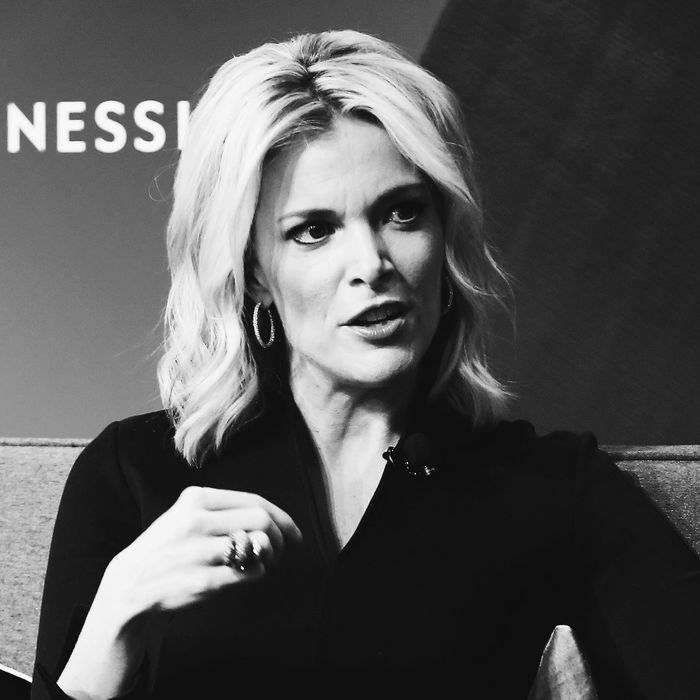 Megyn Kelly.
Photo: Monica Schipper/Getty Images
There continues to be no love lost between Megyn Kelly and executives at NBC. On Monday, the Megyn Kelly Today host kicked off the week by launching into a bizarre attack on Jane Fonda. What started as a response to Fonda's repeated criticisms of her (Fonda said that Kelly's question about her cosmetic surgery during a September interview was "inappropriate") took a sudden turn when Kelly slammed Fonda for her anti–Vietnam War protests in the 1970s, when she was dubbed "Hanoi Jane."
"Look at her treatment of our military during the Vietnam War," Kelly said. "The moral indignation is a little much. Honestly, she has no business lecturing anyone on what qualifies as offensive."
The segment reportedly shocked NBC staffers, who worried that it would make it even more difficult for Kelly to book guests. As one source told "Page Six":
The problem is that nobody at NBC is controlling Megyn. They paid her more than $20 million to host the 9 a.m. show, and she's been given too much power. But the fact remains: You can't say those things, or be so aggressive, on morning TV. Plus, Megyn was already having trouble booking celebrities — so how is she ever going to book other stars if they disagree and she goes on air later and trashes them?
This is far from the first time Kelly and NBC have butted heads. Just this month, she refused to have Fire and Fury author Michael Wolff on her show despite NBC's urging. A few days later, a former writer on the show was reportedly fired after writing NBC's human resources department an email complaining about the "toxic work and demeaning" work culture on Kelly's show.