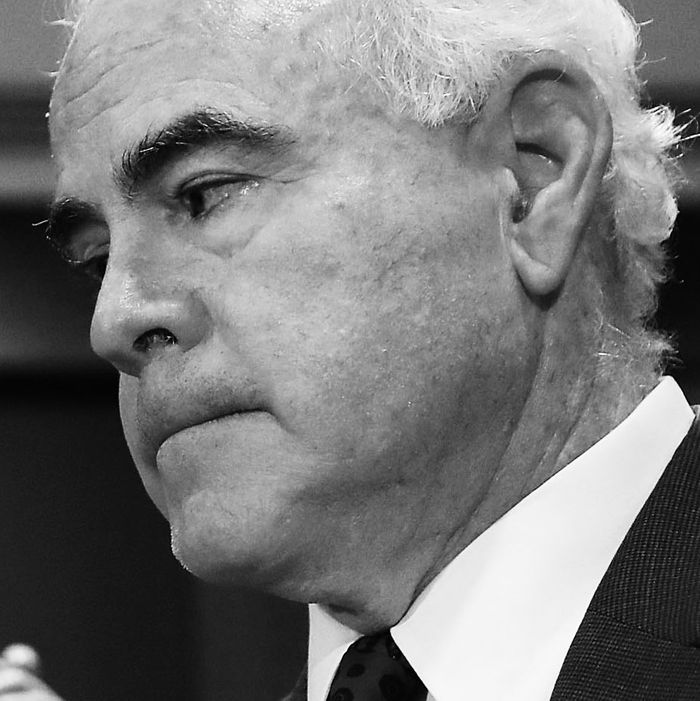 Representative Patrick Meehan.
Photo: Mark Wilson/Getty Images
Pennsylvania congressman Patrick Meehan, a Republican who has been heavily involved in the fight against sexual harassment on Capitol Hill, allegedly used taxpayer money to settle his own sexual-misconduct case with a former aide last year, the New York Times reports.
Meehan, who is married with three children, allegedly professed romantic interest in an aide who was decades younger than him — first in a written letter, then in person. According to seven people who spoke to the Times, the woman saw the congressman as a father figure, not as a romantic partner. When she did not reciprocate his feelings and started dating another man, Meehan reportedly grew so hostile that she filed a complaint with the congressional Office of Compliance, started working from home, and eventually decided to leave her job.
While the aide eventually reached a confidential agreement with Meehan's office, which included a nondisclosure agreement and thousands of dollars from his congressional office fund, the aide's experience was reportedly "demoralizing." According to the woman's friends, the settlement did not cover her legal and living expenses, and left her feeling isolated.
Meehan has ostensibly been a leader in the fight against sexual harassment on Capitol Hill. As a member of the House Ethics Committee, which is tasked with investigating misconduct claims, he sponsored legislation mandating the reporting of sexual violence.
If the congressman does resign amid a sexual-misconduct scandal, as did John Conyers and Trent Franks, there would be major electoral consequences. According to the Times, Meehan's district is one of the most gerrymandered in the nation, and his seat has been a target for Democrats.
Following the publication of the Times report, Meehan released a statement in which he denied the allegations — but not the settlement — and "asked the complainant's counsel to release all parties from the confidentiality requirements of the agreement to ensure a full and open airing of all the facts."
The aide's lawyer blasted Meehan's request.
"In a desperate effort to preserve his career, Rep. Meehan has now asked my client to waive confidentiality so he can deny well-grounded allegations knowing full well that his former staffer prizes her privacy above all else," they told the Times. "Mr. Meehan demanded confidentiality to resolve the matter, presumably so that the public would never know that he entered into a settlement of a serious sexual harassment claim."
A spokesperson for Paul Ryan told Times reporter Katie Rogers that Meehan is being immediately removed from the House Ethics Committee. He will also reportedly have to repay the taxpayer funds he used to pay the settlement.
Read the full report here.
This story has been updated to include Meehan's statement and the information regarding Meehan's removal from the House Ethics Committee.