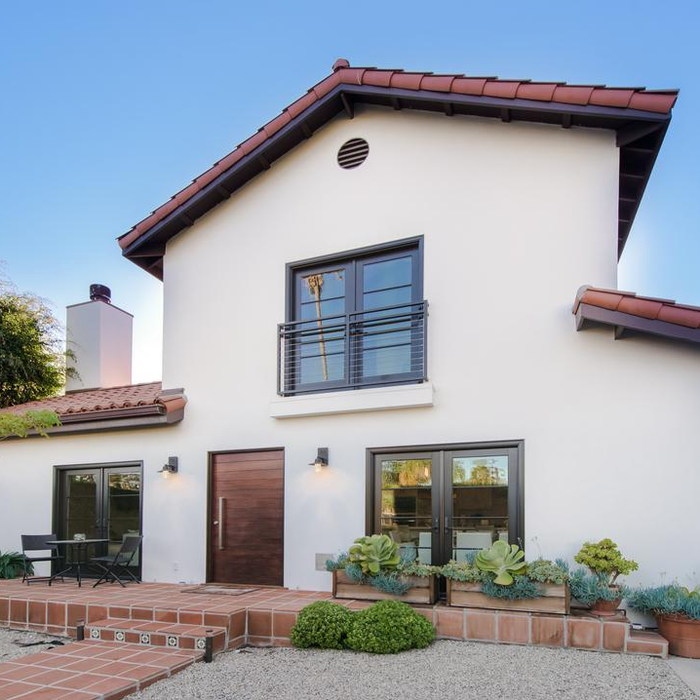 Rihanna's house!!!
Photo: Courtesy of Compass
Good news for those of us who have long been desperate to live like bath-leisure enthusiast Rihanna: We can now lease one of the many homes she owns for only $16,500 per month!!!
Back in August, the beauty mogul purchased a Spanish-modern villa in West Hollywood for $2.75 million — and promptly put it back on the market less than three months later for $2.85 million, according to Variety. But as People notes, she seems to have changed her tune, as the 2,886-square-foot home is now available to rent instead.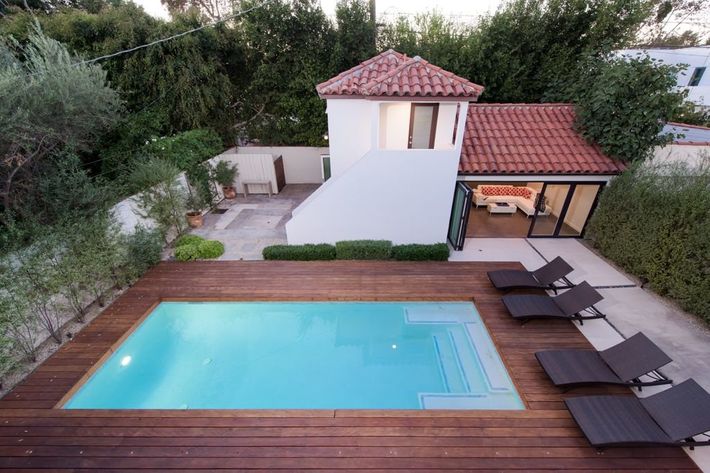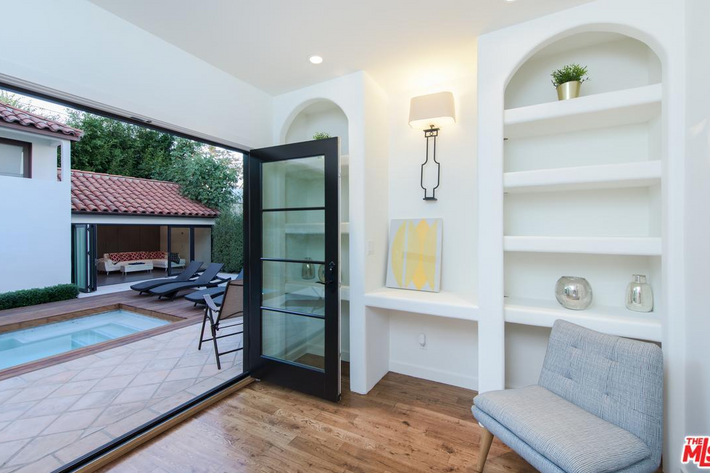 The two-story house features four en suite bedrooms, 4.5 bathrooms, a pool, a guesthouse, and the knowledge that Rihanna and/or her business manager have likely stepped foot on the premises! By renting the property, you also get the luxury of turning on a faucet and saying, "Oh, Rihanna technically owns this," or walking down the hall and reminding yourself, "This is Rihanna's hall," multiple times per day. What a steal!