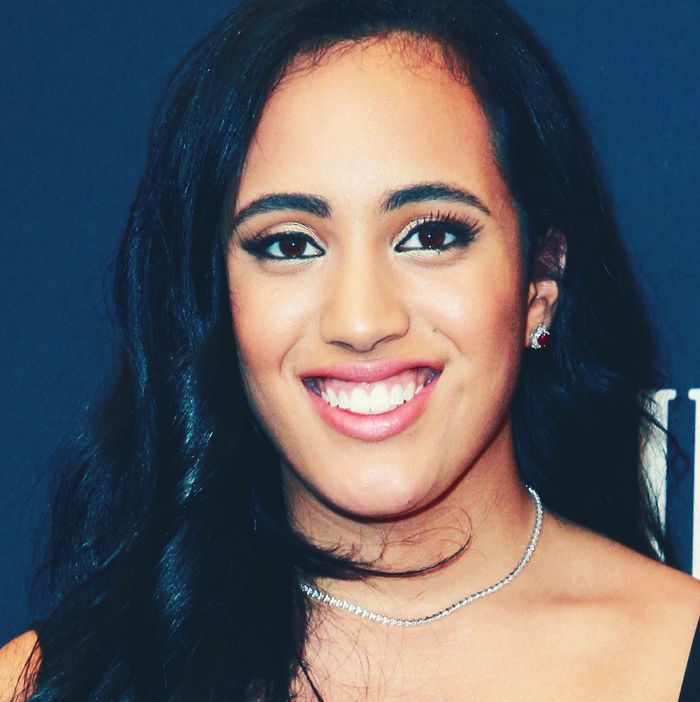 Simone Garcia Johnson.
Photo: Rich Fury/Getty Images
The Golden Globes typically selects a different scion of a Hollywood legend each year to serve as its Miss Golden Globe, who passes out trophies and guides presenters around the stage during the awards show (last year, the three daughters of Sylvester Stallone collectively served in the position). But for Sunday's show, the position has been renamed to the Golden Globe Ambassador — and the organizers decided to go with true Hollywood (and potentially political) royalty: Simone Garcia Johnson, the 16-year-old daughter of the Rock.
As the New York Times reports, Garcia Johnson — whose mom Dany Garcia is also a major player in Hollywood, owning a company that manages her ex Dwayne "the Rock" Johnson and Henry Cavill, among others — is already well known on social media, with almost 250,000 followers on Instagram. Her page includes a GoFundMe link to the page for the Time's Up legal defense fund. "I hope that one of the reasons why I was chosen is because I do speak out on issues that some people are afraid to speak out on," Garcia Johnson said.
The Times also notes that the renaming of the position from Miss Golden Globe to Golden Globe Ambassador reflects the award show's move toward inclusivity. "Now, it's gender-neutral, and the ambassador could be a woman, a man, a transgender," Anke Hofmann, vice-president of the Hollywood Foreign Press Association, told the Times.
The new role also extends beyond the ceremony itself, and will have Garcia Johnson serving as an ambassador for the Hollywood Foreign Press's philanthropic efforts throughout the year. Garcia Johnson said, "I'm so happy about the change because it's more inclusive and it promotes equality. I'm really passionate about those things."