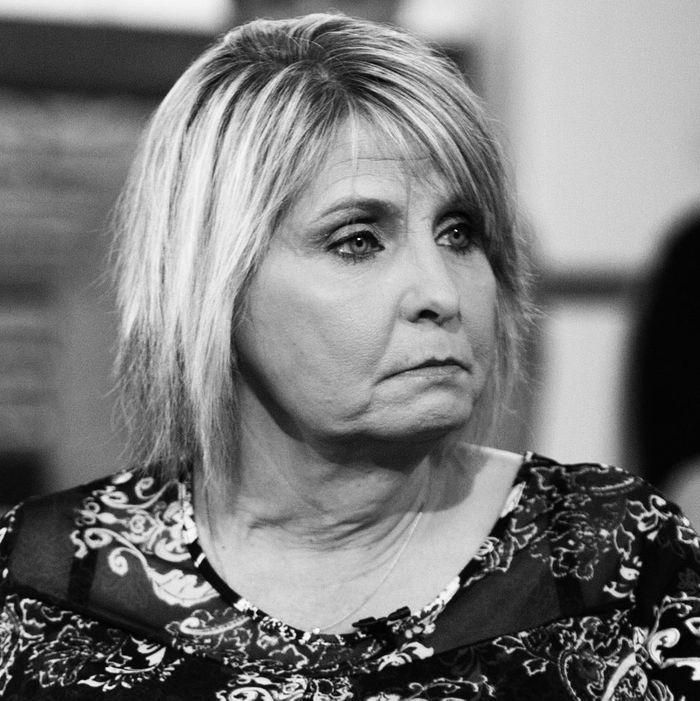 Tina Johnson.
Photo: NBC/NBCU Photo Bank via Getty Images
Police in Alabama are investigating the fire that caused the home of one of Roy Moore's accusers to burn down on Tuesday, AL.com reports.
Back in November, Tina Johnson told AL.com that in 1991, when she was 28, she went to Roy Moore's legal office to sign over custody of her 12-year-old son to her mother, when Moore grabbed her rear. "He didn't pinch it; he grabbed it," she said.
Now, Johnson is staying in a motel while the Etowah County Arson Task Force look into what caused the terrible blaze that torched her family's home and all of their belongings.
"I am devastated, just devastated," said Johnson on Friday. "We have just the clothes on our backs."
Before and during the fire, neighbors reportedly witnessed a young man with a "history of public intoxication" walking around the house. One neighbor said he came up to her while she was getting in her car that morning, and asked if she thought Johnson's house was going to burn, a question she didn't understand at the time because she couldn't see any smoke or flames.
Authorities say they are talking to a suspect, but that no charges have been pressed yet.