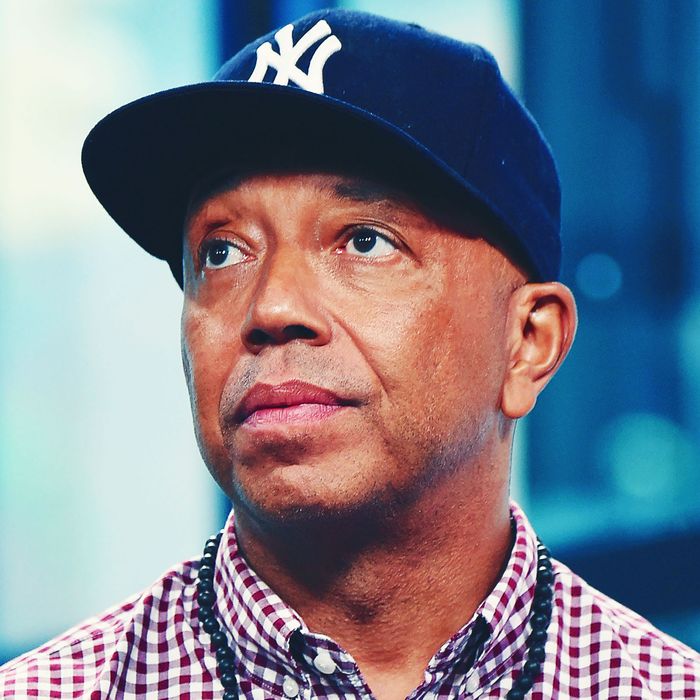 Russell Simmons.
Photo: Michael Loccisano/Getty Images
Rap mogul Russell Simmons has pressed pause on #NotMe, the campaign he launched last month to clear his name after multiple women accused him of sexual assault in a December New York Times report.
According to "Page Six," representatives for Simmons said he has decided "that this is a time for women to speak."
Back in November, Simmons was accused of participating in acts of sexual misconduct alongside disgraced producer Brett Ratner. One woman told the Los Angeles Times that in 1991, Simmons forced her to perform oral sex on him while Ratner watched, and that he later assaulted her in the shower as well. Over the course of the next month, more women came forward with allegations against Simmons, including screenwriter Jenny Lumet, and fashion publicist Kelly Cutrone, who said he tried to assault her after a party in 1991.
Simmons stepped down from his companies Def Jam and Phat Farm later that month, but on December 14, one day after the Times released its report in which four women accused him of sexual assault, including three accusations of rape, Simmons shared a picture of the hashtag #NotMe on Instagram. In the caption, he wrote: "Today, I begin to properly defend myself. I will prove without any doubt that I am innocent of all rape charges."
He added: "My intention is not to diminish the #MeToo movement in anyway, but instead hold my accusers accountable. #NotMe Again, this is not a movement against or even in conjunction with #Metoo . It's just a statement about my innocence." He has not used the hashtag since.
"The #NotMe thing? I'm going to do a #YeahYou. Fuck you," Cutrone later told the New York Post.