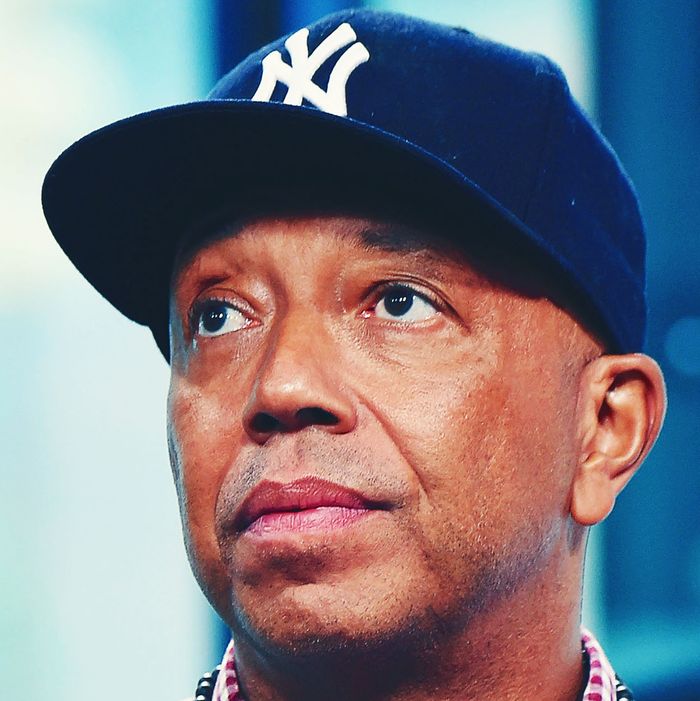 Russell Simmons.
Photo: Michael Loccisano/Getty Images
Filmmaker Jennifer Jarosik is suing music mogul Russell Simmons for $5 million according to a new lawsuit filed in California district court, TMZ reports.
Jarosik alleges in the lawsuit that she was friendly with Simmons, and he had agreed to help her produce a documentary. Jarosik claims that in 2016 Simmons invited her to his house in Los Angeles and propositioned her for sex.
Jarosik says when she refused Simmons became aggressive and knocked her off his bed, hit her on the head, and pounced on her. In the lawsuit, Jarosik claims she was in "shock and fear" as Simmons raped her.
Over ten women have accused Simmons of rape or attempted rape including model Keri Claussen Khalighi, writer Jenny Lumet, and publicist Kelly Cutrone. The NYPD is currently investigating several of these claims against Simmons, which span 30 years. Simmons stepped down from his company Def Jam Recordings in November.
Simmons has not responded to Jarosik's lawsuit. But he has denied all of the other allegations and last month on Instagram he said he "will prove without any doubt that I am innocent of all rape charges," and "hold my accusers accountable."
Read the lawsuit here.