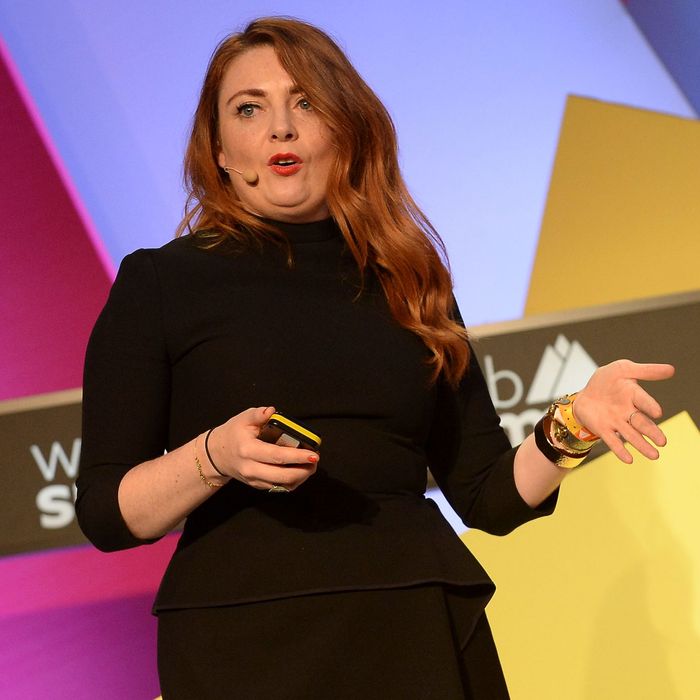 CNN's Samantha Barry.
Photo: Sportsfile/Corbis via Getty Images
In September, Glamour editor-in-chief Cindi Leive announced she was leaving the publication after 16 years — making her the fourth major magazine editor to announce a departure in a single week. And now, after months of speculation, Glamour has finally named its new editor: Samantha Barry.
As the New York Times reports, Barry, 36, most recently served as an executive producer for social and emerging media at CNN worldwide, and also previously worked at the BBC in London. With her new position, Barry, a native of Ireland, is not only becoming Glamour's eighth editor-in-chief — but will also be the first person with an exclusively digital and television background to lead a Condé Nast publication.
Condé Nast's artistic director and longtime Vogue editor Anna Wintour told the Times that Barry was "fearless like so many leaders of the moment." She continued, "We recognized at once that Sam would be the perfect editor for a new more ambitious era of Glamour's future. We can not wait to see her vision unfold."
Barry's appointment seems to signal a shift toward digital at Condé Nast. The Times notes that the publisher brought in $100 million less in revenue last year than the previous year. The company also reduced the print frequency of GQ, Architectural Digest, and Glamour down to 11 issues a year from 12, and closed the print edition of Teen Vogue.
"At the end of the day, I bring to the table being an expert in content. I also bring to the table the ability to pivot," Barry told the Times. "I care about the brand, and the magazine is a huge part of that brand." She then added, "Glamour is a brand — it's not just a magazine."