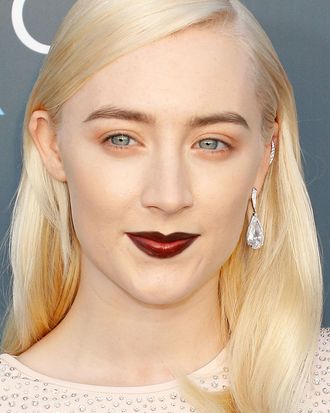 Photo: Taylor Hill/Getty Images
As Kara Brown once wrote, "One of the many unofficial edicts of womanhood is that a great shade of lipstick must be shared with others." Let's share this: The fantastic dark lip shade worn by Saoirse Ronan at last night's Critics' Choice Awards.
The color is a beautiful mix of chocolate-brown and aubergine that looks lush and rich, rather than muddy and tired. Ronan looks mysterious yet polished, and the shade is just right, so it doesn't wash her out with her newly bright-blonde hair. It's the magic creation of makeup artist Kara Yoshimoto Bua who broke down how she created the look on Instagram. In true artist form, she mixed a bunch of things together (note that the look was sponsored by Chanel).
First, Bua used a lip liner (Chanel's Precision Lip Liner in Beige Innocent 93), a nude color to define the lip shape (important to make sure that her cupid's bow stays put throughout a night of cheek kissing.) The base lipstick shade is a dark, vampy shade of Rouge Allure in Rouge Noir 109 (unfortunately sold out, but this Cassis is similar), patted and mixed with the burgundy section of a cheek palette (Chanel Palette Essential in 160 Beige Medium). Another dark lip liner (Chanel Le Crayon Kohl in Ambre) filled in any gaps in the lipstick.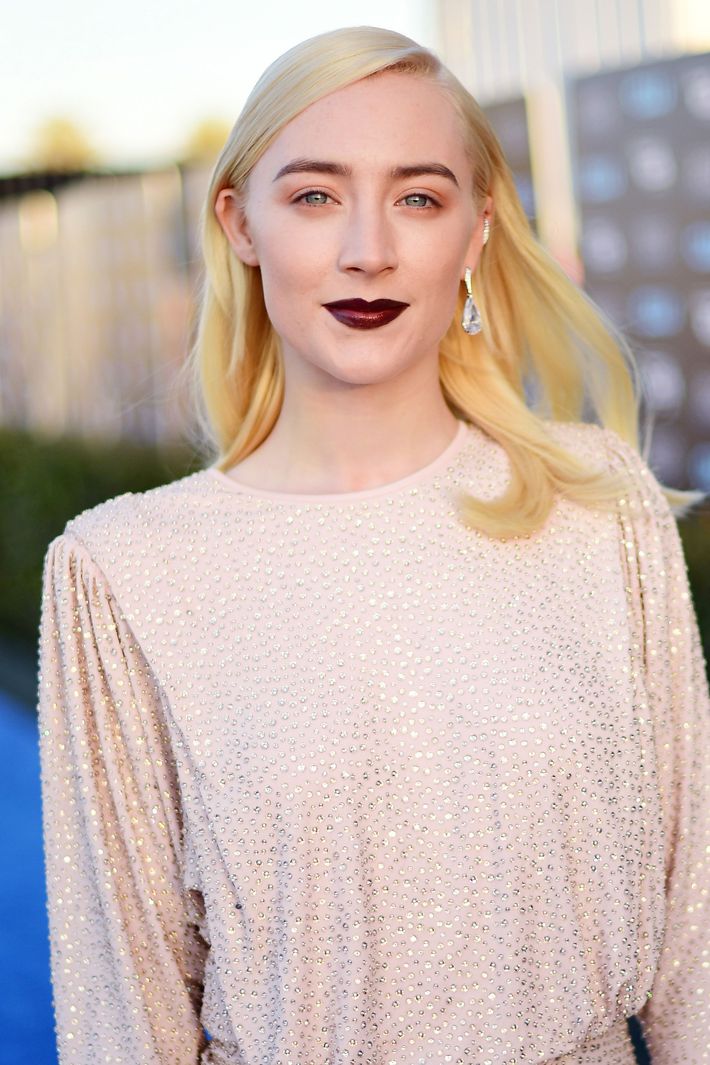 If you buy something through our links, New York may earn an affiliate commission.