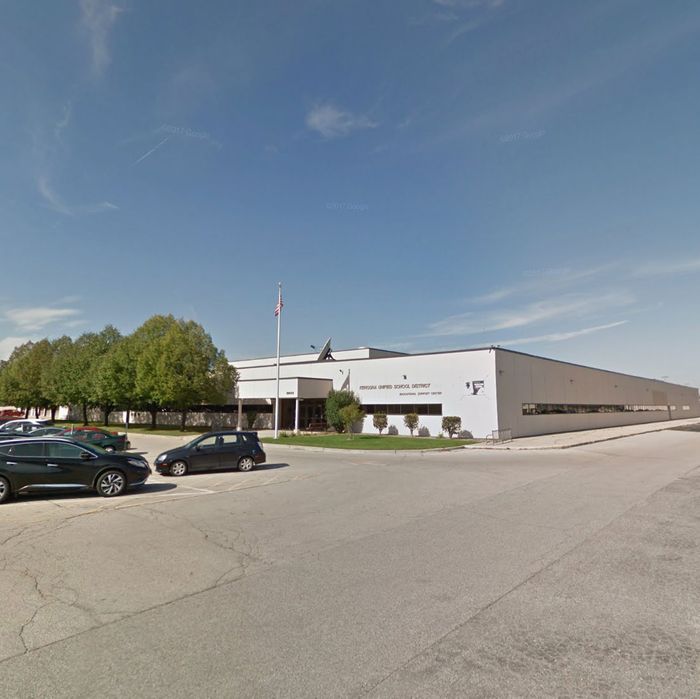 Kenosha Unified School District.
Photo: Google
Wisconsin's Kenosha Unified School Board will pay an $800,000 settlement in the case of Ash Whitaker, a transgender student who says his high school discriminated against him, according to reporting by BuzzFeed News and Kenosha News.
Whitaker, who is currently a freshman at the University of Wisconsin-Madison, alleged that officials at his former high school invasively monitored his bathroom use, forbade him from running for prom king, ostracized him, repeatedly called him by his birth name, and referred to him using female pronouns, according to the Transgender Law Center. In July 2016, he sued the Kenosha Unified School District, and in June 2017, an appeals court ruled that Whitaker could use the boys' restrooms at school.
Tuesday night, the Kenosha Unified School Board voted 5-2 to settle with Whitaker, and withdrew its U.S. Supreme Court appeal challenging the lower court's landmark ruling. According to Ronald Stadler, an attorney for the school district who spoke to BuzzFeed News, around $150,000 will go to Whitaker and the other $650,000 will go toward his attorneys' fees.
"We are pleased that KUSD decided not to needlessly drag this case through the courts any further, to compensate Ash for the concrete and avoidable harms he suffered, and to finally allow Ash to move on from this painful chapter of his life," said Joseph Wardenski, a lawyer at the civil-rights law firm that represented Whitaker, in a statement from the Transgender Law Center. Whitaker, too, is celebrating.
"I am deeply relieved that this long, traumatic part of my life is finally over and I can focus on my future and simply being a college student," Whitaker said in the same statement. "Winning this case was so empowering and made me feel like I can actually do something to help other trans youth live authentically."