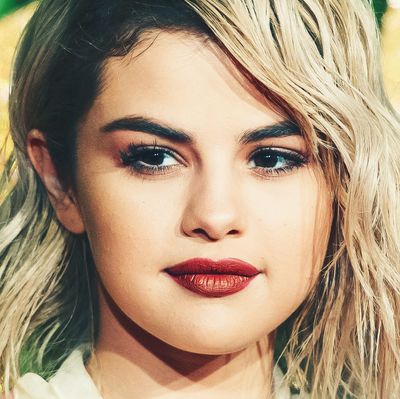 Selena Gomez.
Photo: Samir Hussein/Samir Hussein/WireImage
Selena Gomez's strained relationship with her mother doesn't seem to be getting any better. In an Instagram comment, Gomez's mother Mandy Teefey claims she tried to talk her daughter out of starring in an upcoming Woody Allen film — but said Gomez wouldn't listen.
"No one can make Selena do anything she doesn't want to. I had a long talk with her about not working with him and it didn't click," Teefey wrote. "Her team are amazing people. There is no fall person here. No one controls her. She makes all her own decisions. No matter how hard you try to advise. It falls on deaf ears."
Gomez and Teefey's relationship has reportedly been on the rocks since the singer-actress's tortured reunion with on/off boyfriend Justin Bieber (her mom's apparently not a fan). And more recently, the singer-actress has found herself under fire for working with Allen — who has been accused of sexually assaulting his adopted daughter Dylan Farrow — on his upcoming film A Rainy Day in New York.
When asked about the allegations by Billboard, Gomez replied that she was "not sure" how to answer, but noted that the Harvey Weinstein accusations emerged as she was working on Allen's film. But since then, actress Mira Sorvino wrote an open letter to Farrow apologizing for working with Allen, and her Rainy Day co-star Timothée Chalamet said he would donate his salary from the film.
In fairness to Gomez, she's not the only Hollywood actress who has struggled to come up with things to say about Allen. Kate Winslet recently said of her Wonder Wheel director, "I think on some level Woody is a woman," while Blake Lively previously said Allen (who directed her in Café Society) was "empowering to women."