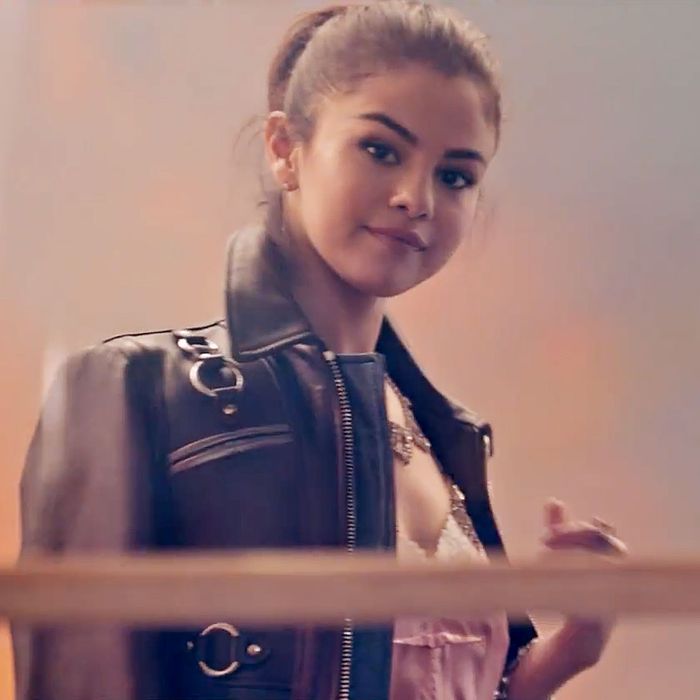 Selena Gomez and her ponytail.
Photo: Courtesy of Coach
Continuing her good hair streak in a new Coach ad released today, Selena Gomez brought back a ponytail that many women know and love: the messy, half-done updo that you throw on post-workout, or when you just want your hair off your shoulders. After debuting a platinum bob at the AMAs in November, the singer is back to brunette in the video campaign, shot by Steven Meisel and scored to Gomez's song "Wolves." The casual look isn't typical for the fashion industry's usual spring campaign glamour. Except this ponytail was crafted by hairstylist Guido Palau, a master of lazy-glam styles and high-fashion updos.
Gomez is decked out in a slinky Coach slip and leather jacket with pink, glittery cowboy boots, but the true star of the spring 2018 campaign is the messy ponytail. Like a less-extreme version of bath-leisure, it's all about being simultaneously undone and overdone.