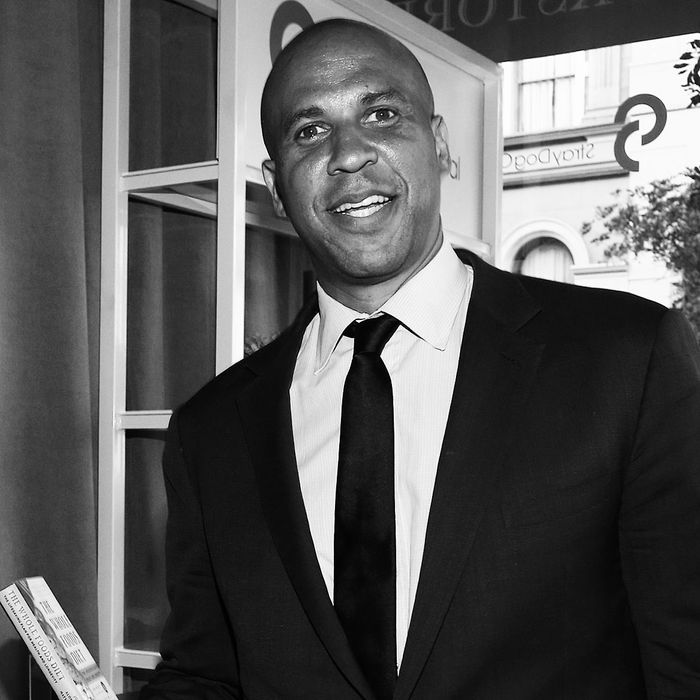 Senator and poet Cory Booker.
Photo: Tommaso Boddi/Getty Images for The Humane Soci
Senator Cory Booker of New Jersey, like Rupi Kaur and his girlfriend Cleo Wade before him, has begun dipping his toe in the subtle, penetrating world of Instagram poetry. On Monday, he tweeted: "If this country hasn't broken your heart, you probably don't love Her enough," (whoa) and then shared a screenshot of the tweet on Instagram.
Booker has posted screenshots of inspirational quotes before, but seems to have started sharing more of his own words this fall. Unlike Kaur or Wade, he doesn't illustrate his posts (yet); he mostly just shares screenshots of his most profound tweets, and then presumably closes his eyes, rests a hand gently on his heart, and smiles.
Sometimes, he blends his own words with quotes from inspirational figures in history, like Mahatma Gandhi, or Frederick Douglass.
And although some of his posts are more prose than poetry, a lot of them call on people to be kind to each other, which is a nice message for everyone in government, on social media, and in New Jersey.
I can think of a certain former governor who might benefit from hearing this, for example.
In recent months, rumors have been swirling about Booker potentially running for president in 2020. But if that doesn't work out, at least he seems to have found a good fallback gig.