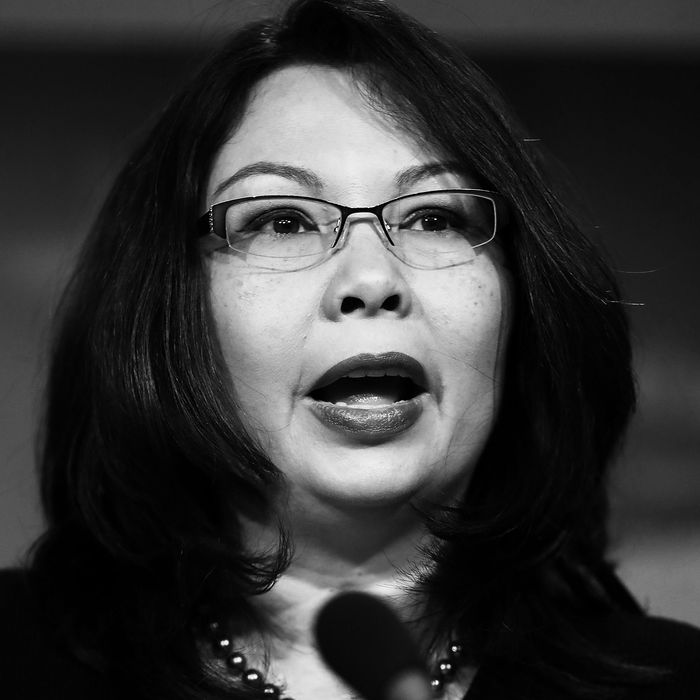 Sen. Duckworth.
Photo: Chip Somodevilla/Getty Images
Senator Tammy Duckworth of Illinois is pregnant, the Chicago Sun-Times reports – which will make her the first senator to give birth while in office.
Duckworth, 49, is due in April. She was elected to the Senate in 2016 after serving in the House since 2012. Before that, she served in the National Guard and the U.S. Army; in 2004, she lost both legs when she was deployed to Iraq and her helicopter was shot down. (Duckworth was also the first disabled woman elected to Congress.)
She's already mother to Abigail, age 3, and spoke openly to the Sun-Times about getting pregnant the second time around, calling it "a struggle." Duckworth also said that since giving birth she has "a better understanding in a way that I didn't have" of issues affecting mothers.