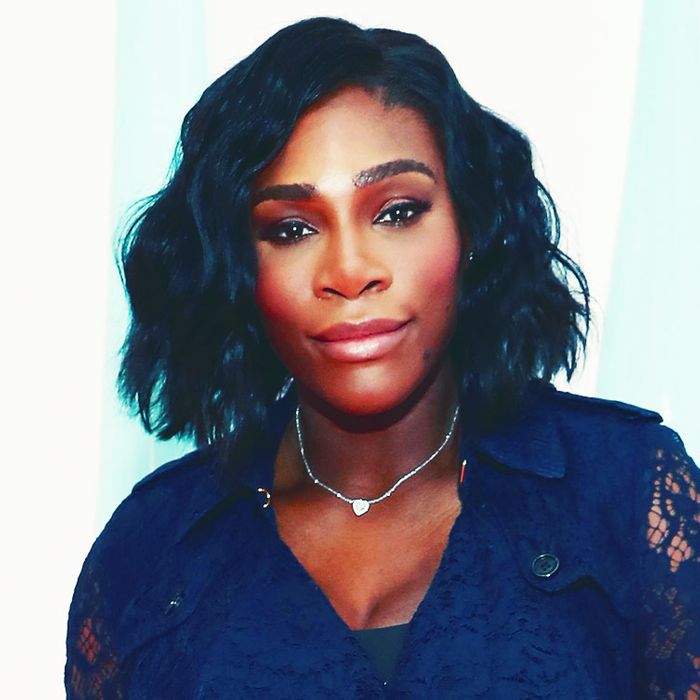 Serena Williams.
Photo: Astrid Stawiarz/Getty Images for Burberry
In a new cover story for Vogue, Serena Williams opens up about the dangerous complications she suffered after giving birth to her now-4-month-old daughter Alexis Olympia Ohanian Jr. — who also happens to grace the magazine's February cover.
Williams, one of the greatest athletes of all time, told Vogue that though she had a relatively easy pregnancy, she needed an emergency C-section after her daughter's heart rate dropped dangerously during contractions. Luckily, the procedure seemed to go well, and Williams recalls that her newborn immediately relaxed on her chest.
"That was an amazing feeling," she told Vogue. "And then everything went bad." What followed was a harrowing six days in the hospital.
The tennis star, who has a history of blood clots, fell short of breath the following day, and a CT revealed that she had several small blood clots in her lungs (a pulmonary embolism). She then experienced coughing fits so severe that her C-section wound opened and required an additional surgery — during which doctors discovered that a large hematoma had flooded her abdomen (after a blood-thinner caused hemorrhaging at the site of her C-section).
Williams then needed another procedure, the insertion of a filter into a major vein to prevent more clots from traveling to her lungs. And when she finally returned home from the hospital, she discovered that her night nurse had fallen through. She spent the next six weeks stuck in bed.
Her husband, Alexis Ohanian, told Vogue, "I was happy to change diapers but on top of everything she was going through, the feeling of not being able to help made it even harder. Consider for a moment that your body is one of the greatest things on this planet, and you're trapped in it." Williams explained that she still feels pressure and "intense emotions" from being a new parent — but she's already back to playing tennis.
Check out the full interview here.