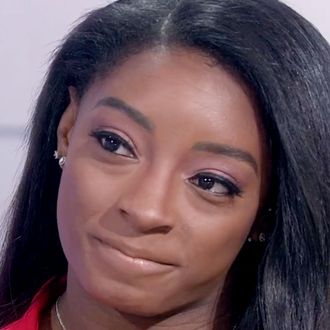 Simone Biles.
Photo: Courtesy of TODAY
Olympic gold medalist Simone Biles appeared on the Today show on Wednesday morning to discuss former USA Gymnastics doctor Larry Nassar. Biles — one of more than 140 women and girls who have accused Nassar of sexual abuse — said she was "very happy" that he was sentenced to up to 175 years in prison.
Holding back tears, Biles told Hoda Kotb, "I think it's very hard for someone to go through what I've gone through recently and it's very hard to talk about."
The gymnast went on to call Judge Rosemarie Aquilina (who presided over the case) her "hero." Biles explained, "She gave it to him straight and didn't let him get any power over any of the other girls and letting the girls go and speak was very powerful."
The Olympian, who is currently training for the 2020 Games, added that she wished Aquilina "would have just given him a crazy number like 3,000 years or something" — but maintained that the judge was a "boss" for standing up for victims of abuse.
Watch the full interview below.