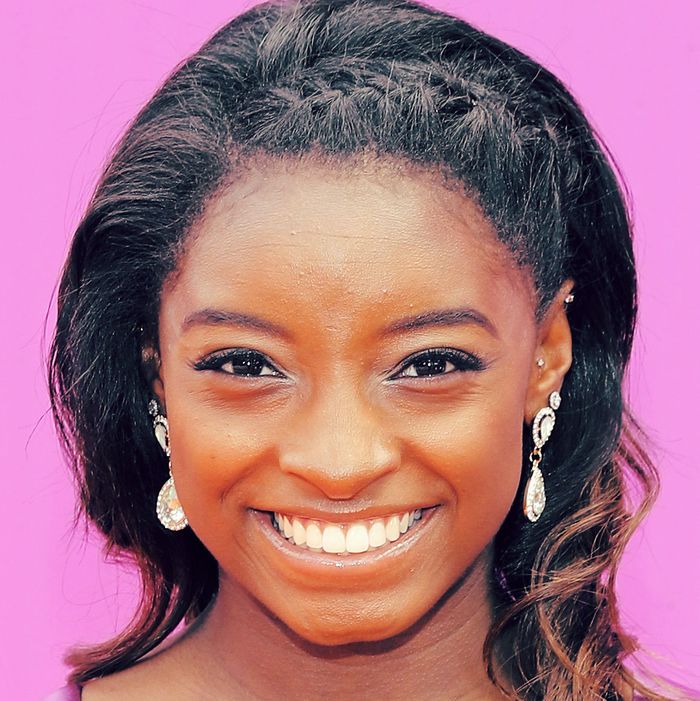 Simone Biles.
Photo: Neilson Barnard / Staff/2017 Getty Images
Simone Biles adds her name to the growing list of over 140 gymnasts who have said they were abused by former team doctor Larry Nassar. The 20-year-old five-time Olympic medalist shared her #MeToo story on Twitter on Monday evening. London 2012 Olympic teammates Aly Raisman, Gabby Douglas, and McKayla Maroney had previously written that they faced sexual abuse from Nassar.
Biles didn't share details of her alleged abuse, but instead wrote that she was learning to not blame herself.
I too am one of the many survivors that was sexually abused by Larry Nassar. Please believe me when I say it was a lot harder to first speak those words out loud than it is now to put them on paper. There are many reasons that I have been reluctant to share my story, but I know now it is not my fault…

For too long I've asked myself, "was I too naive? Was it my fault?" I now know the answer to those questions. No. No, it was not my fault. No, I will not and should not carry the guilt that belongs to Larry Nassar, USAG, and others. 
Nassar is set to be sentenced today for sexually abusing girls in his care. He pleaded guilty in a Michigan court to seven counts of criminal sexual conduct in November. Eighty-eight women or their parents are expected to speak in court against him, according to CNN. In a separate case, he was sentenced to 60 years in federal prison for child pornography.
Biles's statement also points blame at USA gymnastics as a whole for allowing the abuse to continue. Raisman, who said on 60 Minutes that she was molested by Nassar when she was 15, tweeted earlier this month that USA Gymnastics was "100% responsible."