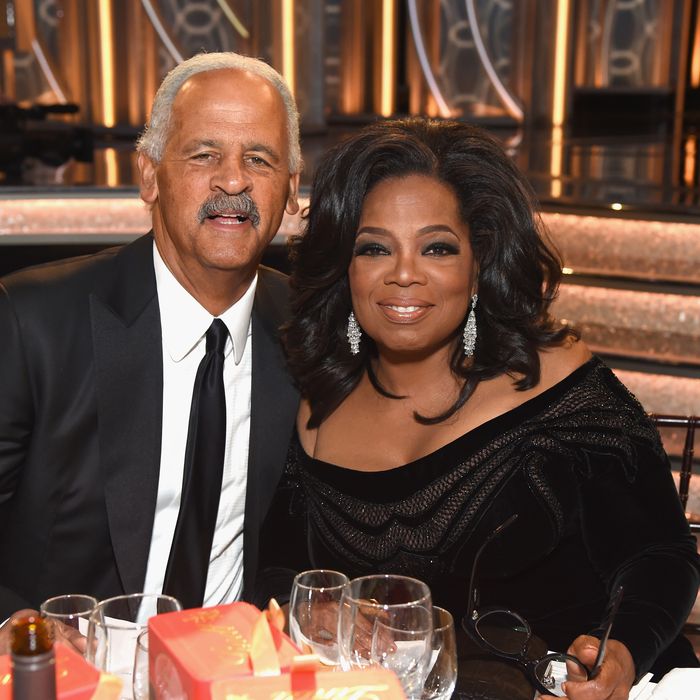 Stedman and Oprah!!!
Photo: Getty Images
Oprah Winfrey is seated front and center at this year's Golden Globes — naturally — next to her best friend Gayle King and longtime partner Stedman Graham. Though we've known about her and Stedman's relationship for decades, it's rare that we see him out and about or in the spotlight. Which is too bad because, if tonight proved anything, it's that [Oprah voice] the world loves Stedman.
With his lush gray mustache, awestruck stare, and perpetually open mouth, he managed to steal the show every time the camera panned to him during this year's awards. (No small feat when you're seated next to Oprah.)
It was mostly because people thought he looked like he just ate an edible or six:
But also just because, after each Stedman sighting, we craved more:
Congratulations to Stedman, today and every day.