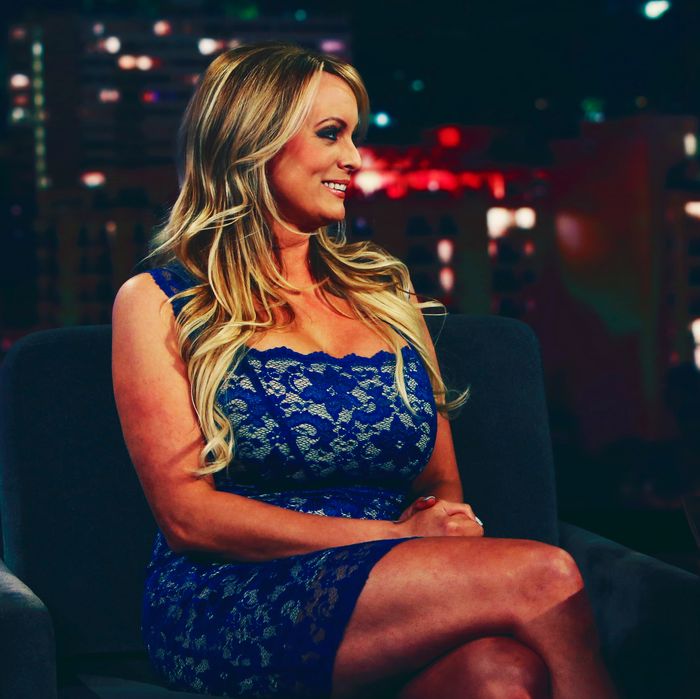 Stormy Daniels and Jimmy Kimmel.
Photo: Randy Holmes/ABC via Getty Images
The adult-film star of the hour, Stormy Daniels, appeared on Jimmy Kimmel Live a little over an hour after President Trump finished delivering his first State of the Union.
This comes following news reports that Melania Trump is annoyed about the alleged affair, and jetted off to Mar-a-Lago at a cost of nearly $64,000 to taxpayers.
Earlier on Tuesday, in another wrinkle, TMZ reported that Daniels had released a new statement denying her alleged affair with the president, although the new statement had a distinctly different signature.
Kimmel asked Daniels if she signed this statement.
"I don't know. Did I? That doesn't look like my signature," Daniels said.
She added, "I do not know where that came from. It came from the internet."
The adult-film actress was equally vague in answering the rest of Kimmel's questions about whether she has an NDA, and how the president compares to three differently sized carrots.
So, what does this all mean? Tune in next week (or to The View on Thursday) and watch the clip below.