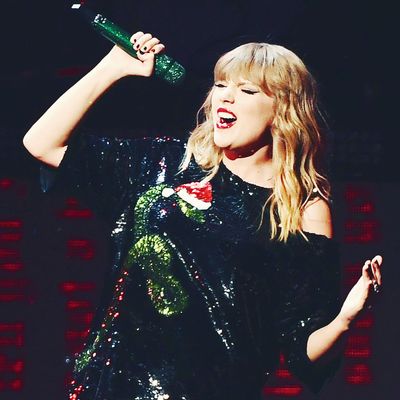 Taylor Swift at 2017's Jingle Ball.
Photo: ANGELA WEISS/AFP/Getty Images
As you may have learned from a passing UPS truck, 2017 was all about Taylor Swift owning her Reputation. And if you think a full-length album chronicling her every gripe, feud, and bad breakup was going to be the end of it, you clearly don't know Taylor Swift.
According to Harper's Bazaar, the singer doubled down on her newly minted self-aware-bad-girl brand this holiday season by sending out custom holiday cards with snakes on them, along with text that read "Happy Holidaysssss" and "May your reputation shine bright this holiday season!"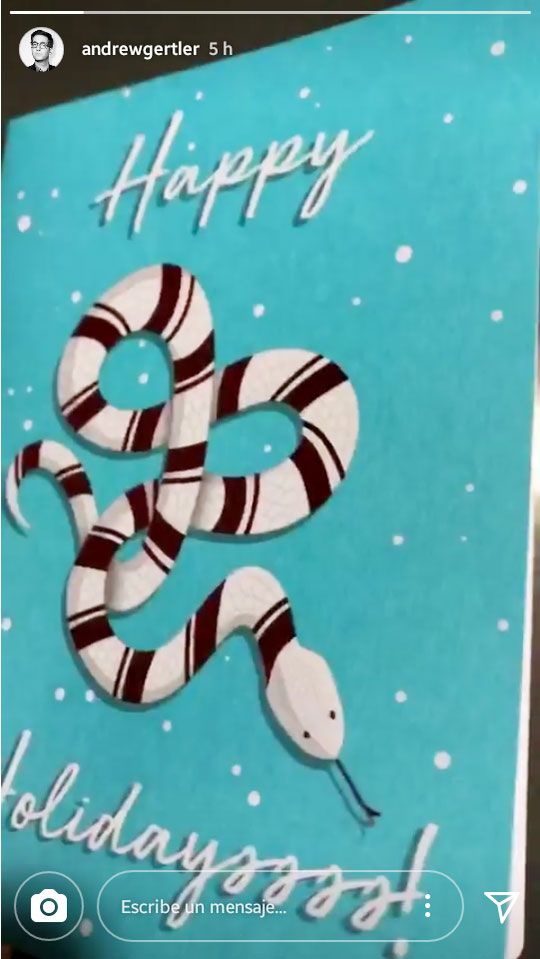 For those who have somehow managed to avoid the inescapable churn of the Swift PR machine, a brief primer: Taylor Swift's association with snakes goes back a while, beginning when she was branded a snake by Kimye fans in the great "Famous" incident of 2016 (one of the many hits to her reputation that year). Later that year, Swift fans reclaimed the snake emoji in support of the singer, and more recently, Swift teased her album Reputation with a snake-themed video and wore a glittery snake-covered sweater onstage at the Jingle Ball. And now, custom holiday cards!
A little on the nose, but you've gotta respect her commitment to the bit.