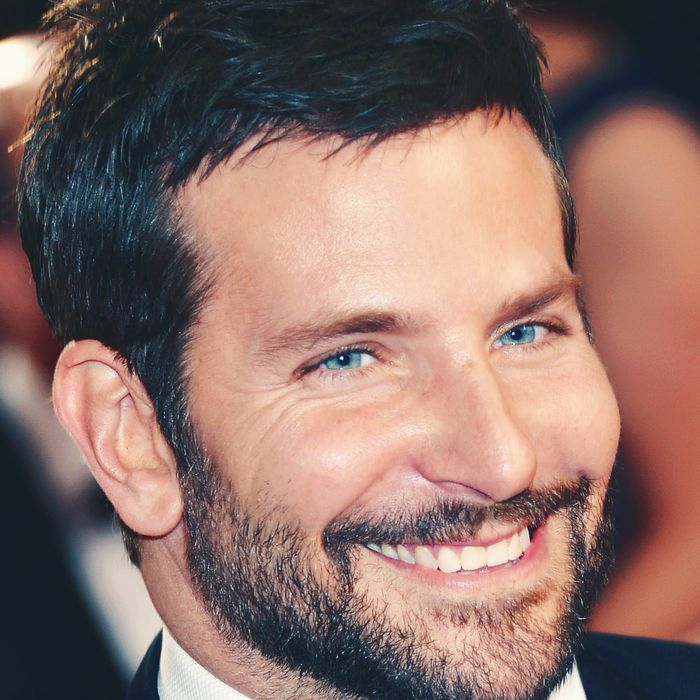 Bradley Cooper.
Photo: Michael Buckner/Getty Images
By all accounts new father Bradley Cooper has settled into a cozy domestic life of Wimbledon matches and beach walks with supermodel Irina Shayk and their baby girl, Lea.
But according to a newly discovered article Cooper published as an 18-year-old intern at the Philadelphia Daily News, there was a time when Cooper was just another young Eagles fan navigating teen love.
The theme of his essay from May 1993 was a question still turned over by Nora Ephron fans to this day:
"Can best friends who are of the opposite sex hook up with each other without destroying their friendship? In my case, yes … so far," Cooper argued.
Ephron, of course, firmly came down on the side of no. (Or as Harry Burns explains in 1989's When Harry Met Sally, "Because no man can be friends with a woman that he finds attractive. He always wants to have sex with her.") But teen Bradley Cooper is not convinced. He was holding out hope that he could hook up with his prom date without making her his girlfriend.
"I know that once you take that step over the platonic line everything is supposed to change. Suddenly you start to hate the guy that she always told you was hot, but that's not really true in my case," he wrote. "We have simply brought our friendship to another level. We never thought twice about going to prom with anybody else."
But could this modern friendship survive a summer down the shore? That is a question Cooper couldn't answer.
"It is somewhat easy to say that everything is cool now, because we are still in school," Cooper wrote. "The real test will probably come when I have to hear about how much fun she is having at the shore this summer."