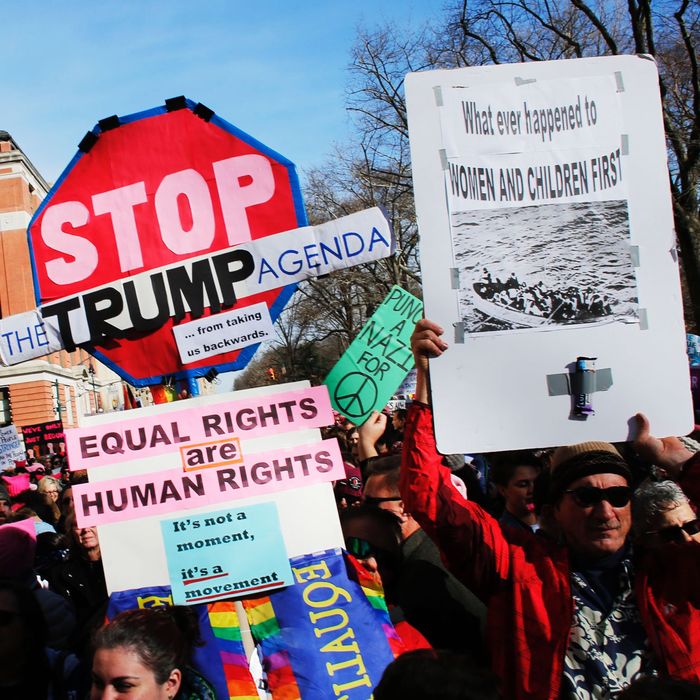 Photo: KENA BETANCUR/AFP/Getty Images
Clutching signs with messages of resistance alongside thousands of friends and allies, people around the world are marching in one of the 200-plus Women's March events this weekend. After more than 4 million people across the world marched in the inaugural Women's March last year, protestors know that there is still so much to fight for — so they're back in the streets, standing up for the rights of women and minorities.
As captured and shared on social media by protesters themselves, here are the best signs, biggest crowds, and most inspiring images from the women's marches around the world.