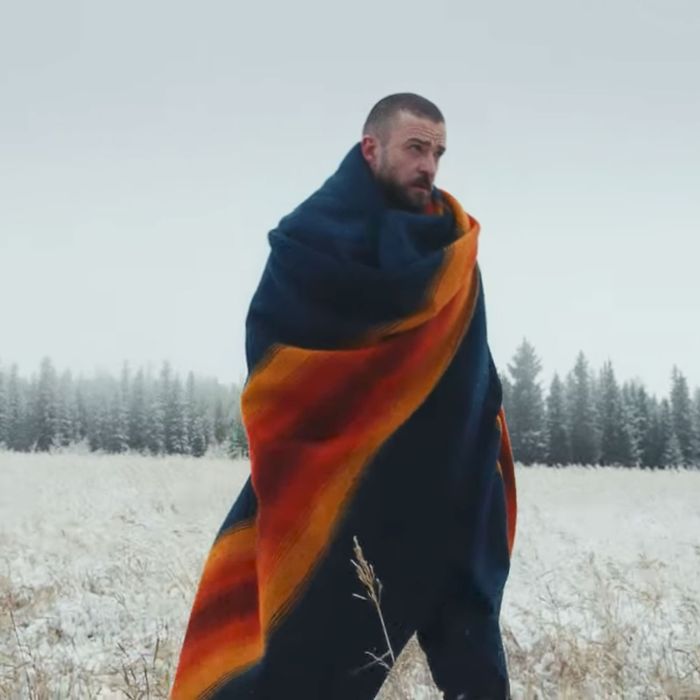 On Tuesday, Justin Timberlake released a teaser for his upcoming album Man of the Woods, and much like the actual woods, the teaser is beautiful and enchanting, but also confusing, disorienting, and entirely unpredictable.
Titled, appropriately "Justin Timberlake - INTRODUCING MAN OF THE WOODS" the video features lots of close-up shots of frost and mournful-looking shrubs and aerial views of horses running and even though there's a lot of snow, sometimes it's sunny and Timberlake wears a tight-fitting tank top, so you never know what season it is. There are also a lot of scenes of the singer flailing around in clearings, and generally looking like a cowboy who's questioning his purpose in life.
In a voice-over, the singer says, "This album is really inspired by my son, my wife, my family, but more so than any other album I've written, where I'm from," by which I assume he means the small community of Shelby Forest, Tennessee, and not the N*Sync tour bus.
Man of the Woods drops on February 2, two days before Timberlake is set to perform at the Super Bowl halftime show. While you wait, here are some of the best moments from the trailer.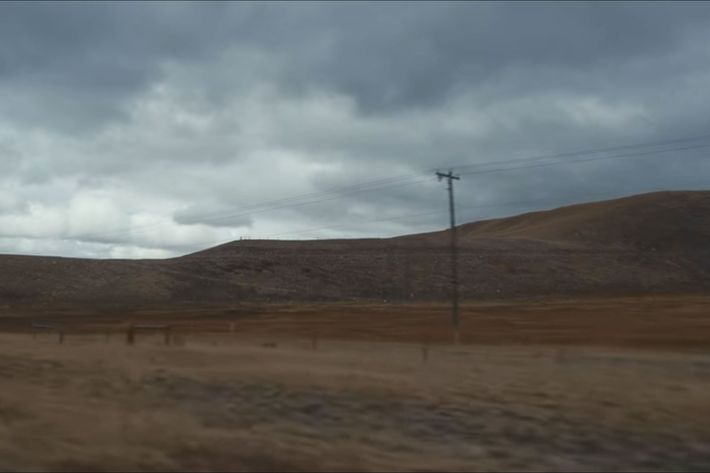 The video opens with some bleak, rolling hills that make you say "Whoa, I bet this will album be pretty deep and feature at least three fiddles."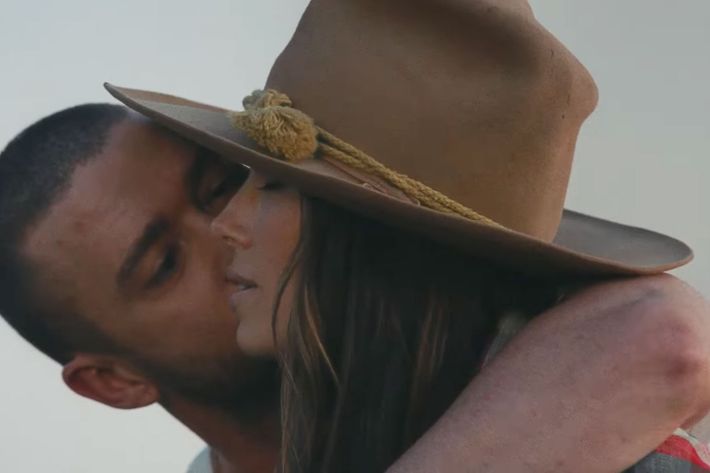 Jessica Biel makes an appearance, which is nice, because she's his wife and also because I keep forgetting they're together. But they look happy here — I'm glad.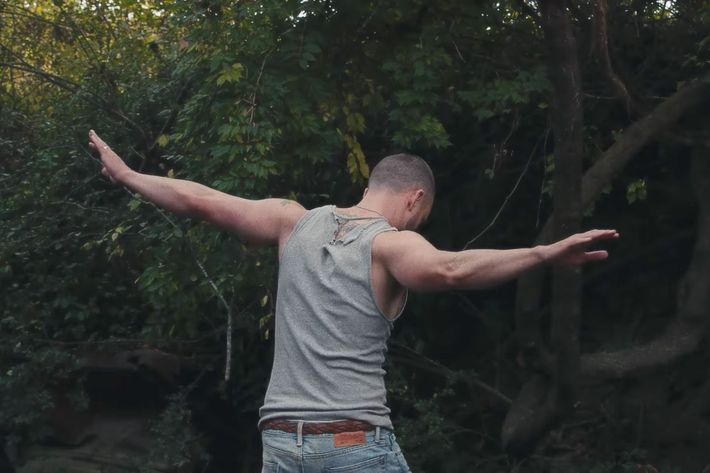 One of the things this video taught me about being a woodsperson is that things like "seasons" and "sleeves" are meaningless when you're one with nature.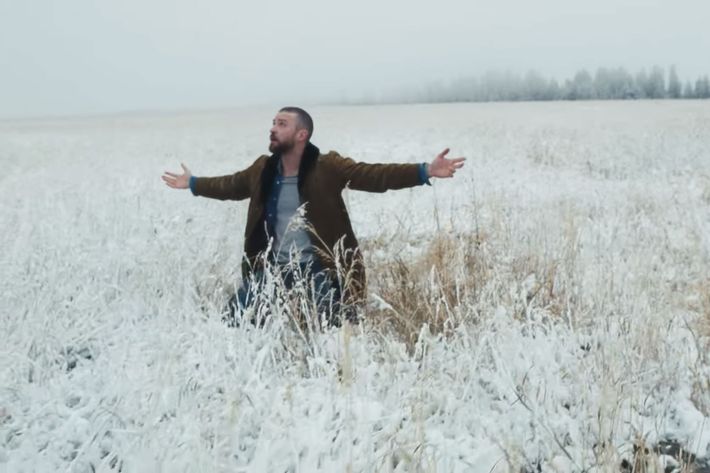 At one point, Timberlake collapses onto his knees in the middle of a snowy field, his arms outstretched as if to say "Where am I?" but in an existential way, not a physical way.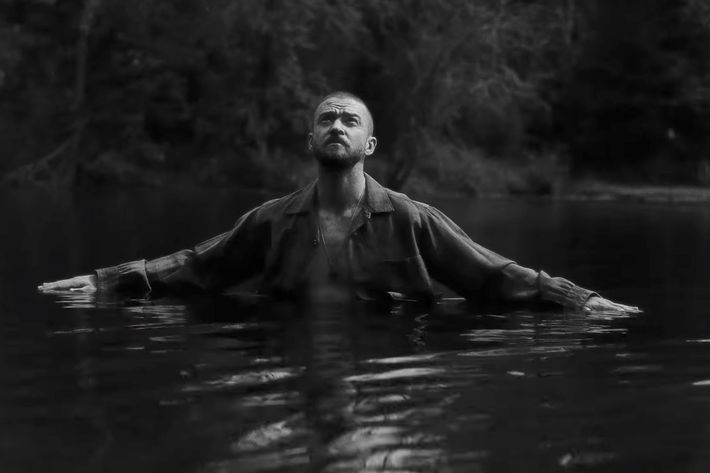 Then he gets all biblical and gazes thoughtfully toward the heavens while someone sings "Saint or a sinner?" Also he looks a bit like Sam Smith here.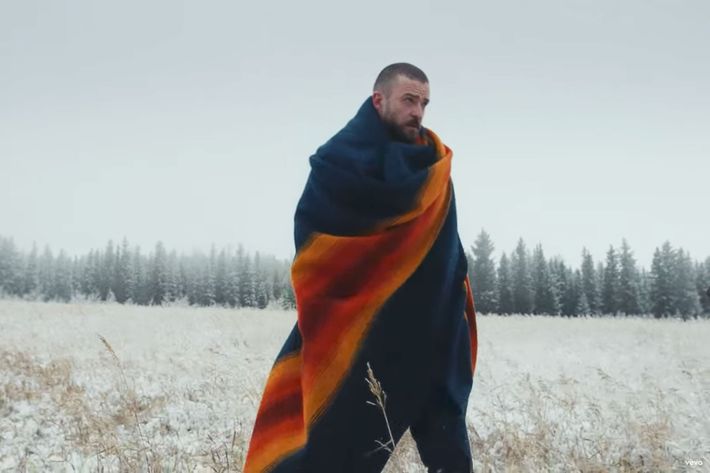 Here's the Man of the Woods bundled up in a big blanket because even outdoorsmen love feeling cozy and, as previously established, he might be wearing a tank top.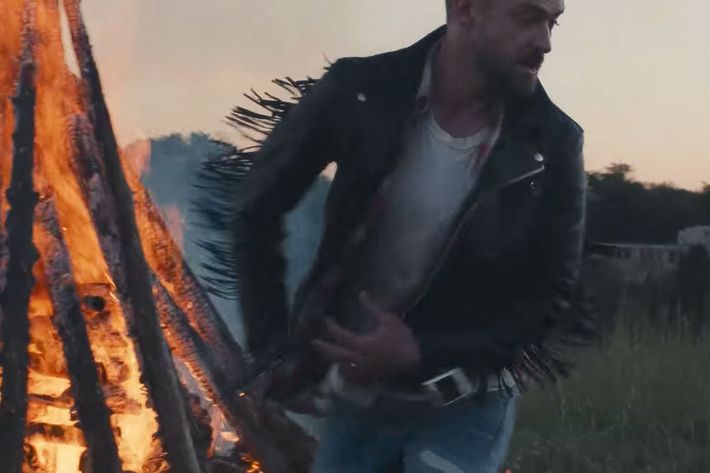 At one point, a woman who I will assume is Jessica Biel says: "This is like mountains, trees, campfires. Like, wild west, like, now!" and then Timberlake twirls away from a large bonfire in this tasseled jacked and I screamed, passed out, woke up screaming again, and then immediately re-watched it 17 times.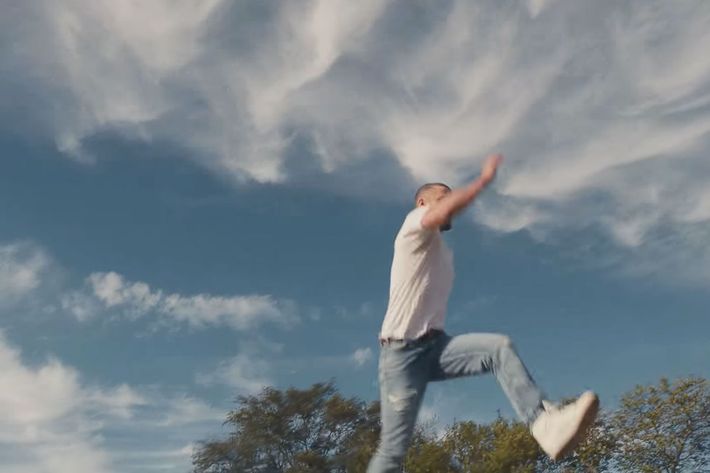 Then Timberlake does a goofy leap through the air and I couldn't scream again because I was still screaming about the tassel twirl, but oh, my God!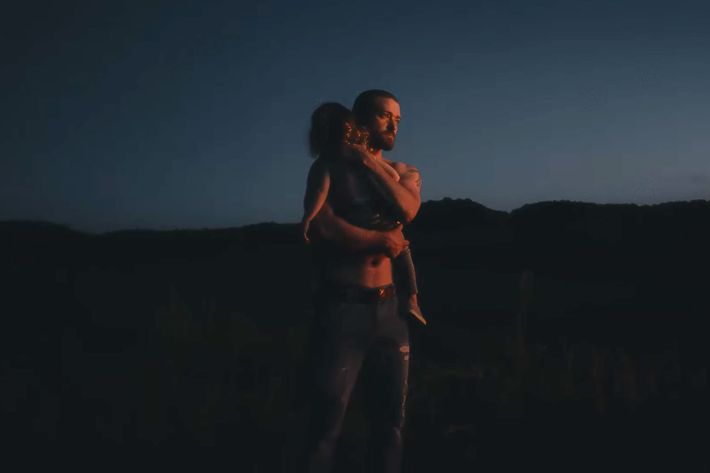 Here he is, shirtless, holding a child who is probably his son, staring into distance and wondering where his tank top went.
"I feel so Earthy," we then hear Timberlake telling producer Pharrell, in case we missed what the theme of the album was (it's WOODS).
"It's just where you are in your life, right now."
Same, Justin. Same.