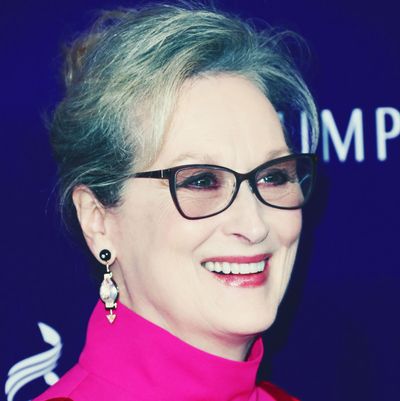 Meryl Streep.
Photo: Frederick M. Brown/Getty Images
Twitter is, by and large, a cesspool where trolls and sad bloggers go to shout at and about each other. But for a few brief, glorious moments on Wednesday afternoon, the troubled souls of Twitter dot com were united in joy by a single, momentous piece of news: Meryl Streep is joining the cast of Big Little Lies Season 2.
Streep will play Perry's mother, Mary Louise Wright, who, according to the casting breakdown is "concerned for the well-being of her grandchildren following her son Perry's death" and "arrives in Monterey searching for answers." What could possibly be better than Meryl Streep searching for answers?!
Here are some of the best reactions to the news.
All the excitement:
All the people who were initially skeptical about a second season:
All the awards predictions:
And this compelling theory: