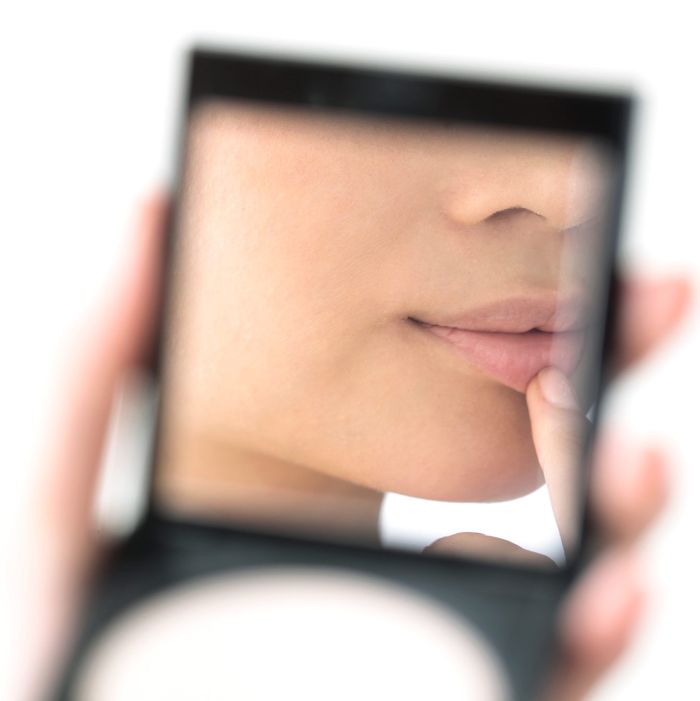 Photo: RunPhoto/Getty Images
It seems like only yesterday when just you could scrutinize every pore, blemish, and wayward mark on your face, but soon, a new mirror will be able to join in on the fun.
On display this week at the CES tech show in Las Vegas, the HiMirror is a "smart mirror" that analyzes and critiques your skin. It's set to arrive in stores this summer. According to CNET, the mirror's built-in camera can identify "dark spots, red spots, wrinkles, roughness and more on your face." From there, users can chart personal skin-care goals and document each product they use. This shouldn't be confused with Panasonic's smart mirror, which focuses on your face flaws and recommends a bunch of makeup to cover them up.
Aside from judging you, the mirror can display news stories and weather forecasts, as well as play music and makeup tutorials. Additionally, two rows of lights help you see yourself better. And if that wasn't enough, you can also talk to Alexa, Amazon's digital personal assistant, through the mirror. You can ask her anything, including if she can order a not-so-smart mirror that won't judge you at all.