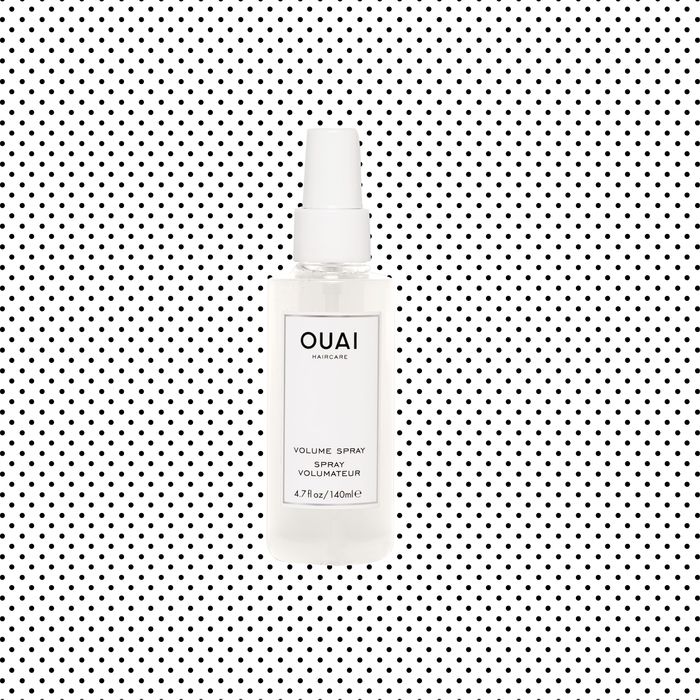 If bigger is better, then better is Ouai's new volume spray. Ouai creator Jen Atkin, whom the New York Times once deemed the "most influential hairstylist in the world," describes the spray's effect as "similar to how your friend gets on tequila…turned all the way up!" She's also called it "a push-up bra for your hair."
The spray uses polymers to transform limp, fine hair into a voluminous, non-crunchy mane worthy of 2009 Kim Kardashian — which makes sense, because Atkin is the Kardashian family hairstylist. She promises that even if you have super-fine hair, it'll keep your blowout fresh longer, especially if you spray it at the roots.
In addition, Ouai (pronounced way) is launching a new leave-in conditioner mist in February. The leave-in will have thermal protection and help to condition and detangle all types of hair. Both products are free of chemical preservatives, animal testing, and sodium chloride, which can make hair a dry, lifeless mess. You can buy the volume spray now and sign up for the Ouai-t list for the leave-in at Sephora.
If you buy something through our links, New York may earn an affiliate commission.