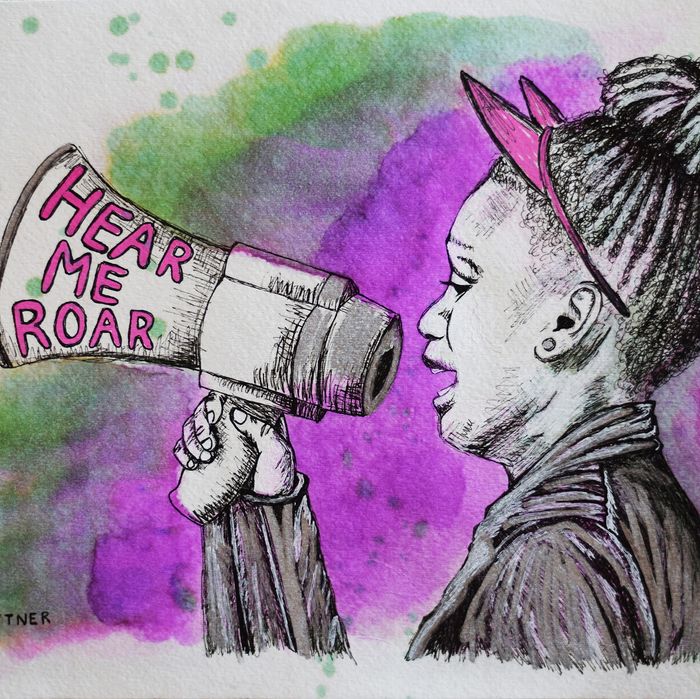 Wendy Sittner,
Young Activist,
2018.
Photo: Courtesy of Wendy Sittner
The Outsider Art Fair, opening today at the Metropolitan Pavilion in New York, has one booth dedicated to celebrating the one-year anniversary of the Women's March. "Onward" is an open-call booth that invited all artists, professional or not, to contribute a piece of artwork representing their vision for the future of women.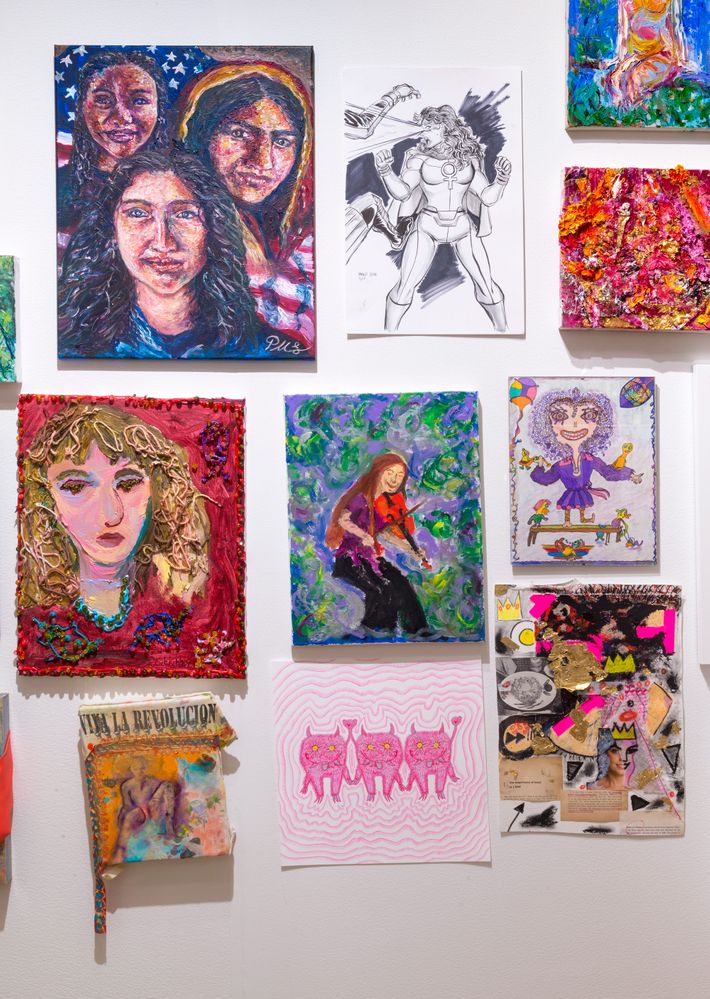 Jamie Sterns, the curator of "Onward," received about 200 submissions and chose about 150 to showcase. The works of art represent artists from all over the world, both men and women. "We didn't want to limit it to women only," Sterns said in an interview. "It's in the spirit of openness and having a dialogue in this larger conversation."
The booth is filled with drawings, paintings, and photographs. Some artists took a more literal approach and used imagery from the Women's March, like the pussy-hat ears in Wendy Sittner's Young Activist drawing above. Others chose more universal subject matter and settings, such as the urban garden pictured below. The booth is set up salon-style, with one submission placed inches from the next, filling the walls with color.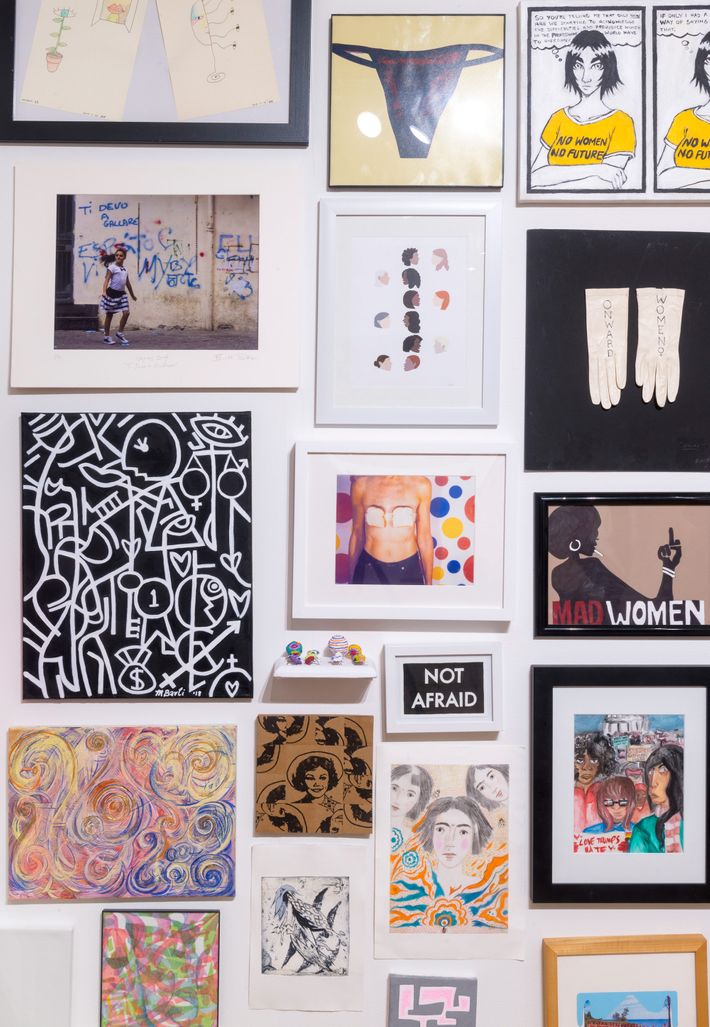 The Outsider Art Fair, now in its 26th year, works to bring together exhibitors from all over the world as a collection of "outsider artists," such as those who were never professionally trained. At the Outsider Art Fair, they all get a platform. See the "Onward" booth before the fair closes on January 21.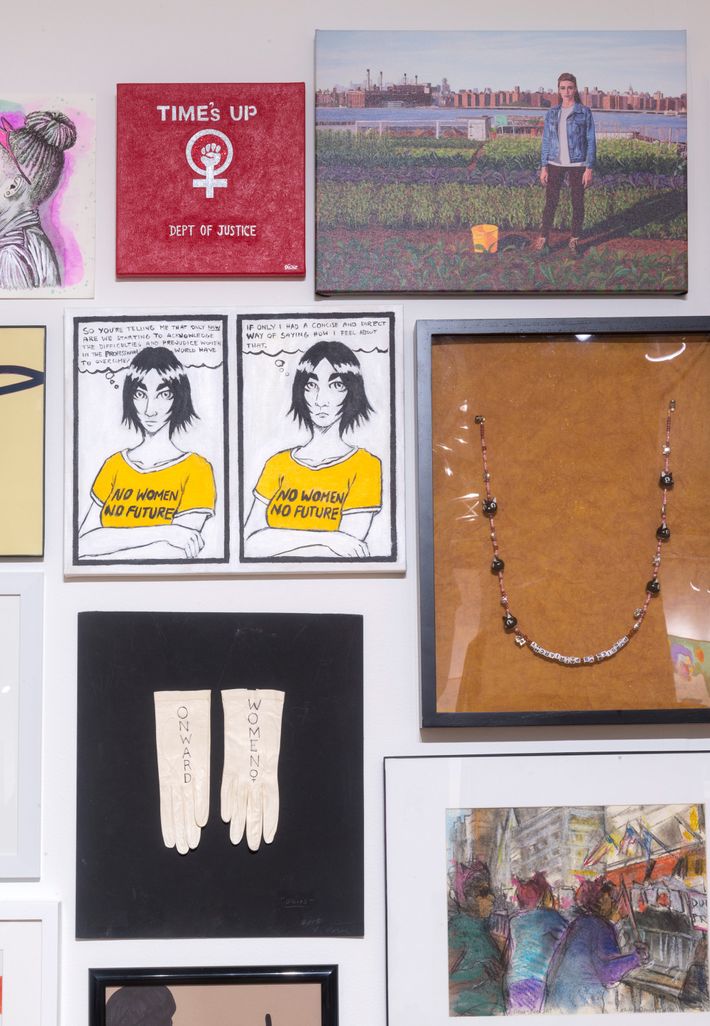 The Outsider Art Fair and "Onward" are on view at the Metropolitan Pavilion through January 21, at 125 W. 18th St.