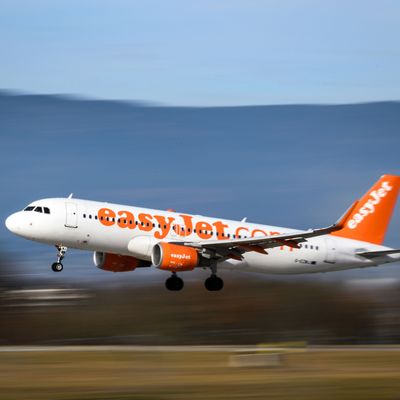 Photo: Fabrice Coffrini/AFP/Getty Images
To prove his commitment to closing the gender pay gap, easyJet CEO Johan Lundgren has cut his salary, the Guardian reports.
When Lundgren took the job of CEO at the British airline in December 2017, his salary was reportedly £740,000 ($1,040,491). His wage was higher than female predecessor Carolyn McCall's, who had been making £706,000 ($994,000).
Now, Lundgren says he'll cut his salary by £34,000 ($48,000) to match what McCall was earning.
Lundgren said in a statement: "At easyJet we are absolutely committed to giving equal pay and equal opportunity for women and men. I want that to apply to everybody at easyJet and to show my personal commitment I have asked the board to reduce my pay to match that of Carolyn's when she was at easyJet."
On average, there is a 52 percent difference between male and female employees at easyJet. Approximately 94 percent of the company's pilots are male, and earn more than cabin crew and other employees. EasyJet said they are actively recruiting more female pilots.
This news comes a week after six male presenters on the BBC also agreed to a pay cut. Several weeks earlier a female editor at the BBC resigned over what she saw as a substantial pay gap between her and her male colleagues.
In other news, American CEOs at major companies make $15.6 million annually.