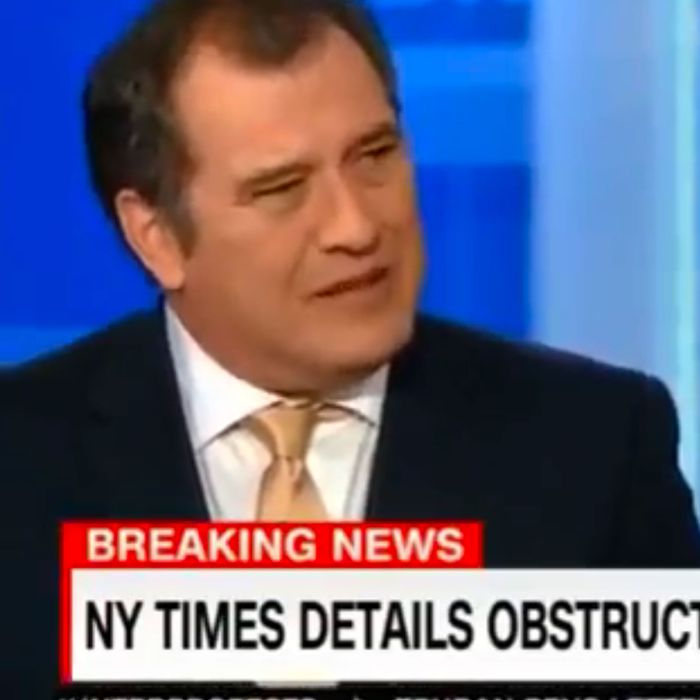 Brian Karem (L) and Jason Miller (R).
A moment of silence for the phrase "throwing shade," which died a painful death at the hands of two cable news pundits on January 4, 2018. The moment was caught on tape Thursday, by Twitter user Brendan Davis, who recorded the brief but excruciating exchange between CNN commentator Brian Karem and former Trump communications director Jason Miller, in which the two men debate whether Karem is "throwing shade" at Miller.
"If it's not true, then we need to go and make sure we're being very clear here. So, please don't … don't … don't try to … throw shade," says Miller.
"I'm not throwing shade," Karem replies, exasperated, before the two men begin talking over each other, and viewers paused to scream into pillows.
The term "throwing shade" originated in black and Latino gay communities, and began making its way into the mainstream in the '90s, before its untimely passing yesterday. It will be missed.