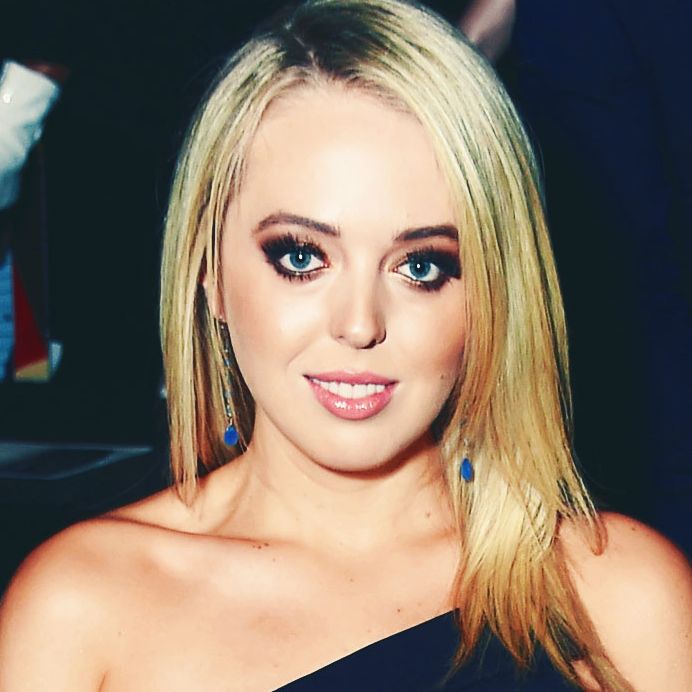 Tiffany Trump.
Photo: Nicholas Hunt/Getty Images For NYFW: The Shows
Over the weekend, Tiffany Trump served as a flower girl at the impromptu Las Vegas wedding of NYC Prep reality-show star Peter Carey "PC" Peterson and Quentin Esme Brown (the daughter of a real-estate developer and granddaughter of a Hollywood mogul). The couple later explained on Instagram that they have never been "romantically involved" and are dating other people.
As "Page Six" reports, Trump sported a black bodycon dress as she sprinkled rose petals out of a Tiffany & Co. bag at the ceremony, which took place at A Little White Wedding Chapel in Las Vegas. Trump, her friends, and her Secret Service agents were already in Vegas to celebrate the birthday of designer Andrew Warren. But lest you worry the wedding was a drunken decision, the couple explained on Instagram that they planned it out "sober over breakfast" that day.
"No, this was not a drunken act on a whim, and no we will not be getting an annulment. Peter and I — as well as many of you — have seen the pain and destruction of failed marriage," Brown wrote on a (long) Instagram post. Peterson added that the marriage was "progressive" and that "we did this because we wanted to finalize our commitment to each other as life partners and best friends."
Congrats to the happy couple!