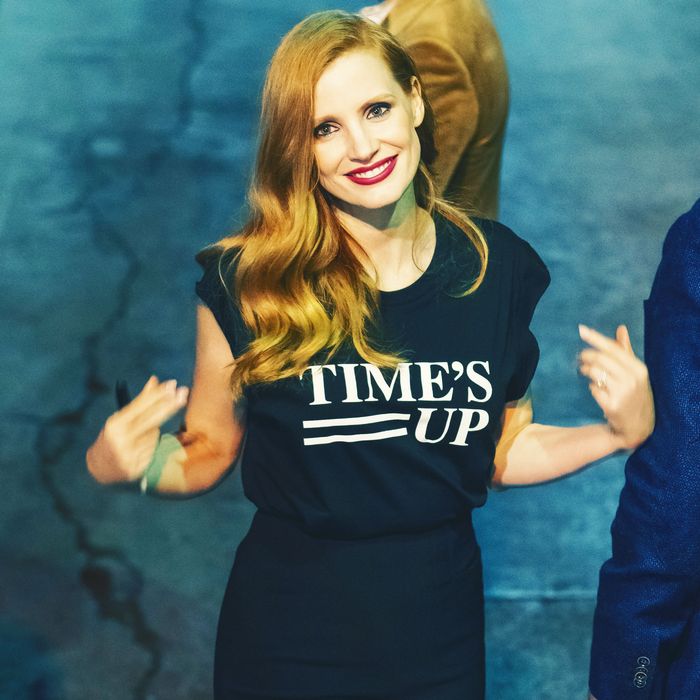 Time's Up is supported by 300 prominent figures in Hollywood.
Photo: RB/Bauer-Griffin/GC Images
Time's Up, the initiative supported by hundreds of powerful figures in Hollywood that seeks to combat sexual harassment in the entertainment industry and beyond, has raised $15.88 million of its $16-million goal since launching just one week ago, "Page Six" reports.
According to the campaign's GoFundMe page, the money will go toward the Time's Up Legal Defense Fund, which is setup to provide subsidized legal support for women and men — especially working-class women and men — who have experienced sexual misconduct in the workplace. The Fund will be administrated by the National Women's Law Center.
"The sexual discrimination, harassment, and assault that has been reported and come to light over the last two months have been equal parts terrifying and illuminating," reads the GoFundMe page, which has been shared over 12,ooo times on Facebook. "We stand with all those who have endured sexual harassment: those who have come forward and those who have decided to remain quiet. It's time for change, and we must act now."
To protest sexual misconduct and stand in solidarity with its victims, many celebrities are wearing black at the Golden Globes, as requested by Time's Up.
To express gratitude, Reese Witherspoon shared an Instagram video of Brie Larson, Kerry Washington, Tracee Ellis Ross, Rashida Jones, Tessa Thompson, and herself, in which they thank all their monetary supporters. According to Ross, more than 10,000 people from 60 countries and all 50 states have donated.
"This is only possible because of you," Thompson said.