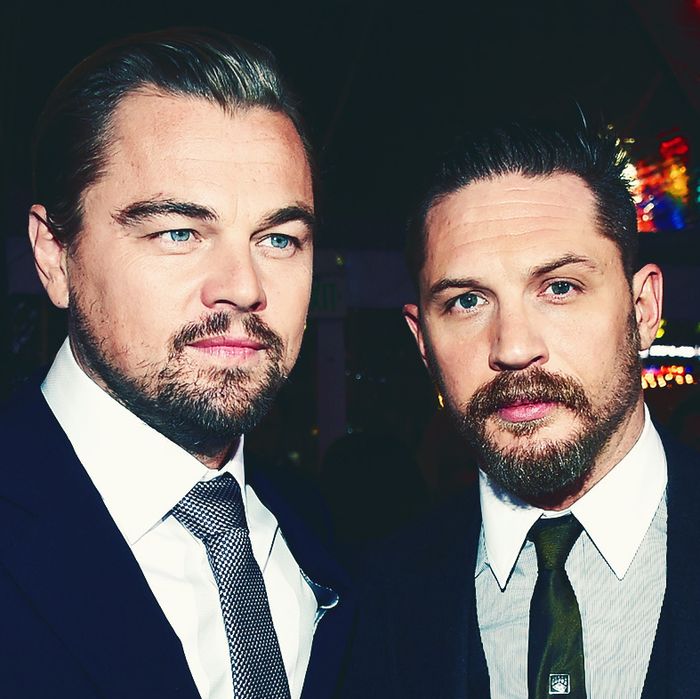 Leonardo DiCaprio and Tom Hardy.
Photo: Frazer Harrison/Getty Images
Two years ago, Tom Hardy and Leonardo DiCaprio made a bet: The friends and co-stars of The Revenant wagered a tattoo over whether or not Hardy would be nominated for an Oscar for his role in the film about a frontiersman who is attacked by a bear.
"Tom felt he was not going to get nominated for his role [in The Revenant] and Leo felt his performance was so good that, of course, he was going to get a nomination," a source told Us Weekly. "So they made a bet. If Leo was wrong, he would've gotten a tattoo. But, Leo turned out to be right."
Hardy was nominated for supporting actor, and DiCaprio for best actor. (Which was not a total surprise, because the film's producers ran a massive Oscar campaign.)
So DiCaprio was right. True to his word, Hardy finally got a tattoo on his bicep with the phrase, "Leo Knows All." Which may also have something to do with models?